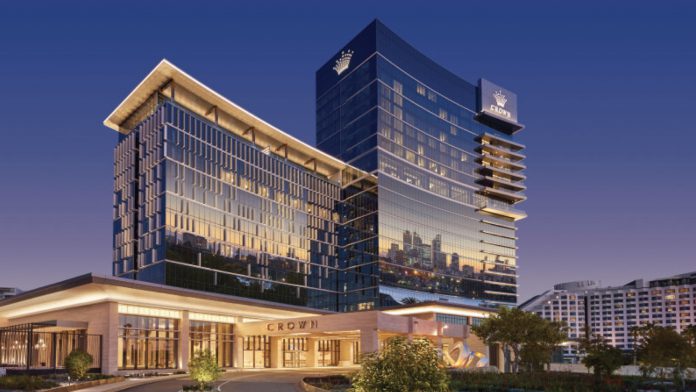 Good morning,
The report to the New South Wales Independent Liquor and Gaming Authority of the Bergin Inquiry has energized the debate on the regulation of gaming in Australia, but according to veteran observer David Green, the model of national regulation suggested by Bergin is still unlikely to occur. Also in today's busy return to post-holiday business, check out our roundup on developments in South Korea. Also, we present the latest on the latest moves by Japan-based Universal Entertainment. Finally, in Saipan there is now talk of issuing a second gaming license, breaking Imperial Pacific International's monopoly.
First, the news
---
What you need to know
---
Universal Entertainment has sought the help of multiple advisors in the U.S. and Japan to prepare for a listing on either the Nasdaq or the New York Stock Exchange sometime in fiscal 2021. Universal said it's mulling a listing to help further expand its integrated resort segment, which has become a core business for the group. The debut will be achieved through a Special Purpose Acquisition Company.
The two big state-run gambling firms, Kangwon Land and Grand Korea Leisure, have just taken divergent paths on the Covid-19 crisis. Kangwon Land reopened its doors at the beginning of this week with a capacity limit on the casino floor of 1,200 people. It's the latest closure had lasted two months after being closed for a much longer period of five months in the spring and summer of 2020. Meanwhile, Grand Korea Leisure announced that its Seoul casinos would remain closed until March 1, having originally suspended operations on November 24 of last year.
CNMI senators Paul A. Manglona and Edith E. DeLeon Guerrero have introduced a bill that would authorize the Commonwealth Casino Commission to issue a second casino license in Saipan, according to a report from Saipan Tribune. Under the bill, the CCC would be allowed to re-issue IPI's revoked casino license to another operator under new terms. The Senate Bill 22-23 was filed at the Thursday Senate session on Tinian. Manglona and Guerrero said it is more than likely that the IPI would not complete the construction of its gaming facility on Saipan and overcome all of its legal and financial problems.
Insights
---
INDUSTRY VOICES
A uniform national regulatory model as proposed by Patricia Bergin in her report to the New South Wales Independent Liquor and Gaming Authority is in theory, a good idea, but likely won't happen, according to gaming veteran David Green. "The states are very unlikely to surrender the power to determine who will qualify for the award of such a privilege, or disciplinary powers over their casino licensees to a federal regulator. In a similar vein, they are almost certain to reject any empowerment of a regulator, state or federal, which has unfettered power to disregard agreements that they may be a party to which may limit the regulator's power, or its ability to make a decision regarding a casino license."
Industry Updates
Supplier Special
Solid Gaming is one of the bigger operators of online games in the Asian market, but their biggest strength is the market knowledge and connections they have made throughout the years. Solid Gaming entered the Asian market in 2017 with its exclusive and high-performing RNG games and live dealer solutions for the online gambling industry.
The MATSUI Group says it has signed an agreement with PSYCURE CO., a digital therapy company based in Korea, for the authorized resale of LED Space Sterilizer "CURE CLEAN". Through MATSUI's Korean arm, M.G.M World, Psycure and MATSUI will join forces to sell and promote the technologies and products of LED Space Sterilizer produced by Psycure to the international market.
AGB Initiatives
---
MEMBERSHIP | MAGAZINE | ASEAN | CAREERS