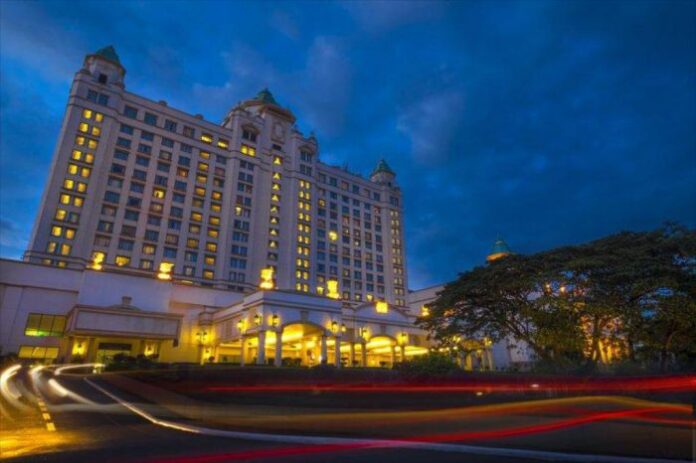 Good morning.
As we launch into the new week, we take a deeper look at Waterfront Philippines, which has won a long-running legal battle with PAGCOR to build a new integrated resort in Manila. Who is this new player on the casino scene, and what can be expected from them? We are also struck by some relatively good news coming out of Macau suggesting that, while big profits may still be some way off, the period in which the pandemic caused massive financial haemorrhaging from the main operators may be over. We also have our eye on a rare glimmer of good news for the cruise industry, as Genting Dream Cruises officially resumed sailing at the end of last week.
First, the news
---
What you need to know
---
In a rare glimmer of good news for the cruise industry, Genting Dream Cruises officially resumed sailing on Friday, with a trip to nowhere out of Singapore. The group's mega ship World Dream made its inaugural trip from the port, operating at 50 percent capacity with about 1,400 people. The safety precautions that were needed ahead of and during the cruise are stringent. While the measures are extensive, there is plenty at stake. Genting cannot afford a Covid-19 scandal on board, or risk having its ships run into port yet again.
---
On an earnings conference call last Thursday, Wynn Resorts Chief Executive Officer Matt Maddox made clear his firm's view that the golden age of Macau junkets has definitively passed, and it is not likely to return as the Covid-19 pandemic subsides. The pandemic seems to have only accelerated this decline, as has tighter regulation from China and other jurisdictions. Junkets have also taken a public relations battering in the recent New South Wales hearings and in other recent cases..
Insights
---
MOVERS AND SHAKERS:
Waterfront Philippines has won a long-running legal battle with the Philippines Amusement and Gaming Corp (PAGCOR) to build a new integrated resort in Manila and will be seeking partners to run the operation. Waterfront is owned by the Wellex Group, which is one of the oldest and largest conglomerates in the Philippines. Waterfront itself is the largest Filipino-owned hotel chain in the country, with about  1600 guest rooms and suites. It employs 1,670 employees and has over 13,500 square meters of convention and gaming space.
FIRST WORD:
Almost as soon as the world was plunged into the Covid-19 pandemic, many voices within the Asian gaming industry began talking about "recovery" and mapping exit strategies back to financial health. It became such a ubiquitous topic that we could forgive readers for getting tired of hearing about it. But, at the end of last week, both Melco and Wynn made clear that they had returned –at least for the Macau market in October.
Supplier Special
---
This year has been a challenging time for both operators and suppliers across the gaming industry. Despite these unprecedented business conditions, WDTS has achieved significant milestones in 2020, including launching Perfect Bay Baccarat in a new Asia-Pacific region, nearly doubling the Perfect Pay Table footprint in Macau, and a breakthrough expansion into North America with the first Perfect Pay deal on the Las Vegas Strip.

SimplePlay has launched its slot game of the year, "Shu Dynasty," which combines three different slot games into one large game. It is a 5-reel slot with 324 to 576 ways to win. It features three different scenes with different reel patterns and ways to win. The story is based on the Three Kingdoms Period in ancient China. The heroes from Shu Kingdom strived to revive the old Han Empire.
AGB Initiatives
---















MEMBERSHIP | MAGAZINE | ASEAN | CAREERS