Good Morning. Last month, Macau's casino concessionaires posted their results for the 2021 calendar year to varying degrees of optimism. Though results between the six operators varied, one common theme from their respective annual reports and management discussions was the impact that Macau's junket downturn may have on their bottom line. We asked Alidad Tash of 2NT8 and Eric Coskun of IGamiX Management & Consulting what needs to happen in the mass market for Macau to fill the void left by junkets.
---
What you need to know
---
On the radar
---
What the papers say
---
AGB Intelligence
BY THE NUMBERS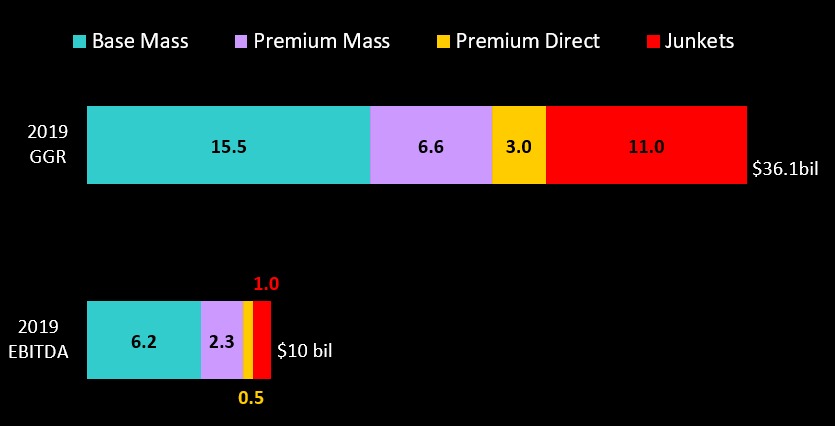 Macau's mass-market is expected to make up three-quarters of total gross gambling revenue (GGR) by 2025, though more rooms, longer stays, and more gambling expenditure per visitor will need to be achieved for further growth, according to analysts. The six operators will all need to fill the void left by the collapse of the junket market and Eric Coskun of IGamiX Management & Consulting and Alidad Tash of 2NT8 outline some possible scenarios of just how much the mass segment and visitation will need to expand to fill the hole.
Industry Updates

MEMBERSHIP | MAGAZINE | ASEAN | CAREERS