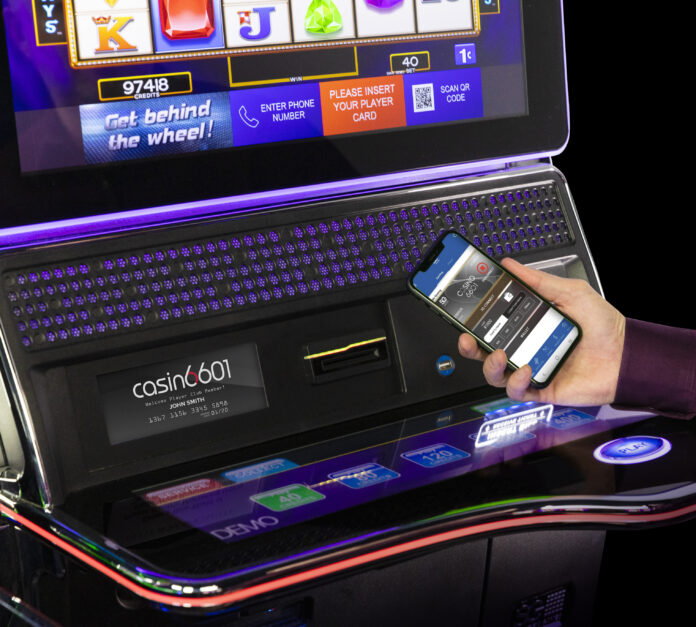 Scientific Games has always been committed to innovation, but it is now more critical than ever for solutions that help gaming properties address and adapt to the new normal.
Scientific Games' cashless gaming system solution enables gaming operators to deliver a new, yet fun and engaging gaming experience for their players while keeping them safe. This advanced technology sets a new standard for the industry and is available for gaming properties now.
Unified Wallet is Scientific Games' award-winning cashless solution, listed in Casino Journal's Top 20 Most Innovative Gaming Technology of 2020. Scientific Games forward-thinkers have been innovating in the cashless space since 2006, way before the COVID-19 pandemic, realizing that the world will eventually need a cashless payment solution in gaming.   
Unified Wallet powers a cashless gaming experience by giving players the power to instantly access funds to play their favorite slots and tables or to shop at non-gaming retail outlets through an application on their personal mobile device. Taking a mobile-first application approach, cashless solutions are not only convenient for guests but are also cost effective for casino operators.
Gaming operators can still get all the benefits of going cashless without going cardless. Unified Wallet will also work with existing player cards where guests can access their funds directly from the iVIEW.
Unified Wallet helps to reduce maintenance costs for EGM peripherals including bill validators and dispensers, TITO printers and card readers, and also reduces lines and time spent at the ATM. The mobile application increases player engagement and loyalty, and provides data insights on player spend for more effective marketing.
Players will also benefit from using Unified Wallet with easy registration and the ability to enroll for cashless gaming using the mobile application or an existing player card. Players can fund their wallets from linked bank accounts or digital credit/debit cards, eliminating the hassle of standing in a queue at the ATM. Players can experience real-time wagering at slots and table games safely, without handling cash or going to the cage or kiosk to redeem chips and tickets.
Options for fund transfers can be done using CAGE or through the property's TITO kiosk, or through the operator's payment provider or gateway of choice. Unified Wallet does not lock you down to any specific payment provider or gateway. Operators can choose to use the existing credit and collection features as part of SG's CMS system, or use their own line of credit provider