The election of a new president in the Philippines automatically triggers a change in leadership at the gaming regulator, the Philippines Amusement and Gaming Corp. (PAGCOR). We asked the outgoing chair, Andrea Domingo, about her proudest achievements over the past six years and what advice she can give to her successor.
---
AGB: The Philippine gaming industry has expanded substantially during your tenure, what is your proudest achievement in terms of a) gaming and b) nation building?
Domingo: Some of PAGCOR's notable achievements – since we assumed office in 2016 – were upholding the integrity of the gaming industry; ensuring that PAGCOR's role as the country's gaming regulator was enforced and strengthened; and eventually contributing substantially to the government's nation-building efforts through regulated gaming.
By enforcing PAGCOR's regulatory functions, we continued to promote Responsible Gaming among all PAGCOR-operated and licensed entities to prevent gambling addiction and the proliferation of illegal gambling activities. We also ensured that all laws related to the local gaming industry were followed to give all industry players a level-playing field.
As regards expansion, the Philippine gaming industry has indeed expanded substantially because PAGCOR was able to regulate many gaming activities, which used to be considered illegal. One of these was the POGOs, or offshore gaming operations, which were in existence for a very long time but yielded nothing for the government. With regulations in place, POGOs – at their height – were yielding from PHP8 to PHP9 billion per year, plus taxes.
We also saw a lot of illegal online gaming, hence, we approved online gaming in our licensed integrated resorts to prevent the proliferation of illegal online gaming activities. If we did not do that, the brick-and-mortar casinos would lose a lot of their players to unregulated online gaming.
Therefore, by dutifully fulfilling our role as gaming regulator, PAGCOR is still one of the country's biggest sources of revenues – next to the Bureau of Internal Revenue and Bureau of Customs.
In the past six years (2016-2021), the state-run gaming agency has generated PHP373.49 billion in revenues from its gaming operations and other related services. Of this amount, 64 percent, or PHP238.74 billion, was remitted to the government through PAGCOR's mandated contributions and other Corporate Social Responsibility (CSR) programs.
Our commitment to nation-building has also gone beyond our mandate. We continued to touch the lives of marginalized Filipinos through our own CSR programs. We helped uplift the country's health services through cash grants for the rehabilitation and construction of hospitals, procurement of medical supplies and equipment, provision of support to medical frontliners and extensive COVID-19 response efforts, as well as the construction of safe evacuation facilities and safe housing projects for locals in disaster-prone communities.
AGB: What has been your biggest challenge during your time in office?
Domingo: Our biggest challenge during our term was the significant reduction in our gaming revenues during the height of pandemic-driven lockdowns, at the same time our refusal to terminate any of our 11,000 plus employees.
We adopted severe cost-reduction programs so that even during the height of the pandemic, we still yielded net income of PHP1.55 billion in 2020 and PHP203.57 million in 2021.
Also, because of our judicious spending in the past six years, we were able to generate savings of over PHP25 billion; PHP6 billion of which were remitted to national coffers as advanced cash dividends for 2021.
AGB: Is there anything you might have done differently?
Domingo: I believe that I have done pretty well in the discharge of my duties and functions as PAGCOR chief. Maybe it is more of, what could I have done more – instead of what I could have done differently.
AGB: What would your message to your successor be?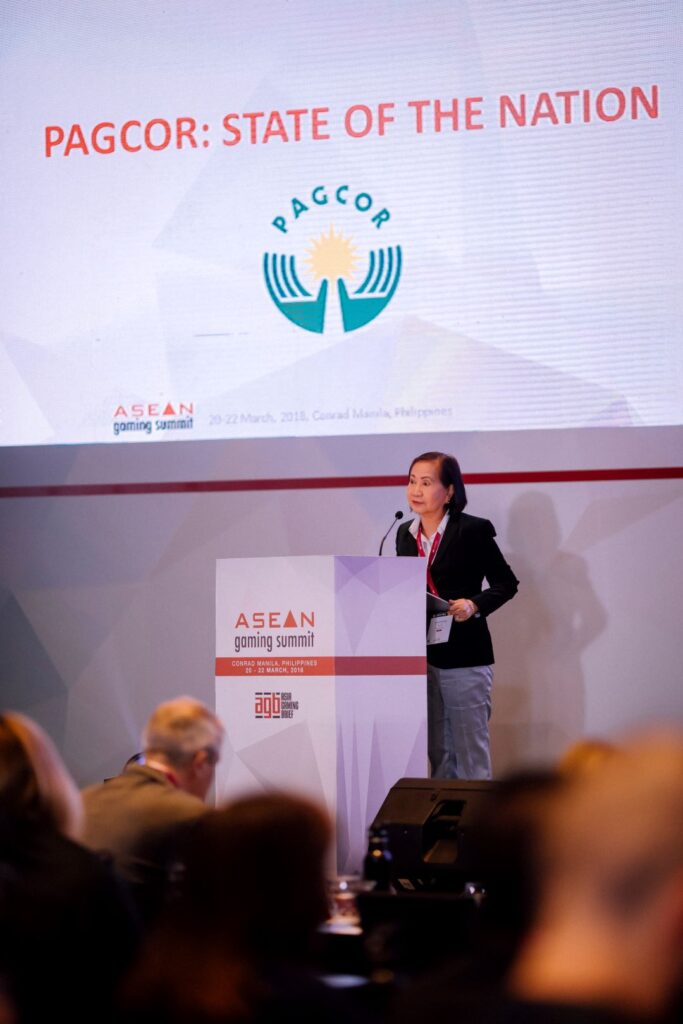 Domingo: As the economic pinch of the pandemic is still being felt in all industries worldwide, it is a must for my successor to stay focused, keep abreast with the latest gaming trends, be innovative and transparent. The next PAGCOR chief should also continue providing for the citizens' needs and must be concerned about the welfare of the employees.
It is always a good practice to follow the law and level the playing field for all.
AGB: Where would you like to see the industry in five years' time?
Domingo: I would like to see the PAGCOR become the leading authority, as a regulator in the ASEAN region and increase its role as a major partner in our country's nation-building efforts. 
AGB: How is the industry recovering from COVID?
Domingo: With gaming operations now in full swing, we continue to implement strict health protocols in all our gaming sites and coordinate with the local government units that host our gaming venues to obtain a Safety Seal certification. We adopted said measures at the height of the pandemic when the gaming sites operated on a limited capacity, and it resulted in us generating over P113 billion in GGR in 2021.
The way the industry is going now, we can possibly have a GGR of more than P165 billion in 2022.
AGB: What are the biggest industry challenges right now?
Domingo: The process of recovery from revenue losses is proving to be an ordeal for us with one of our huge income sources – the eSabong – facing stiff resistance from various quarters and casino junket and offshore gaming operations being levied with restrictions.
AGB: What are you planning to do next?
Domingo: I will spend my time with my family, particularly with my husband. I am going to indulge in my passion for Philippine culture and arts. Maybe write articles about interesting pieces that I have been collecting since the 1970's. We will also tend to the farms that we have neglected for almost 30 years. Food production for all economic classes will be a good project.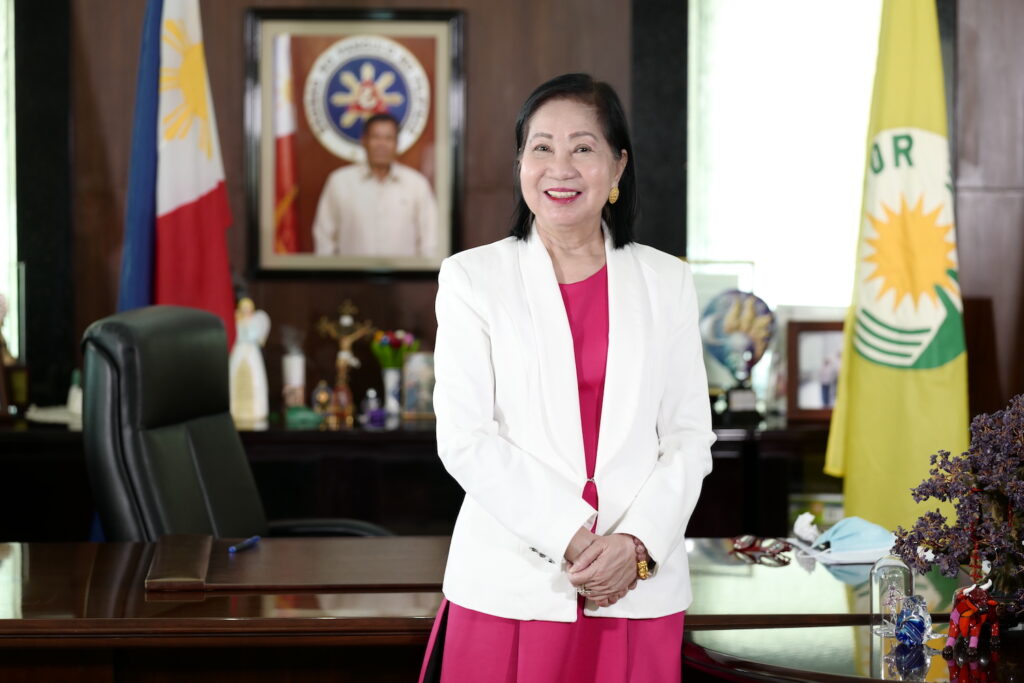 ---
"If gambling cannot be eliminated, the next best thing is regulation with competence and integrity."

Andrea Domingo
---