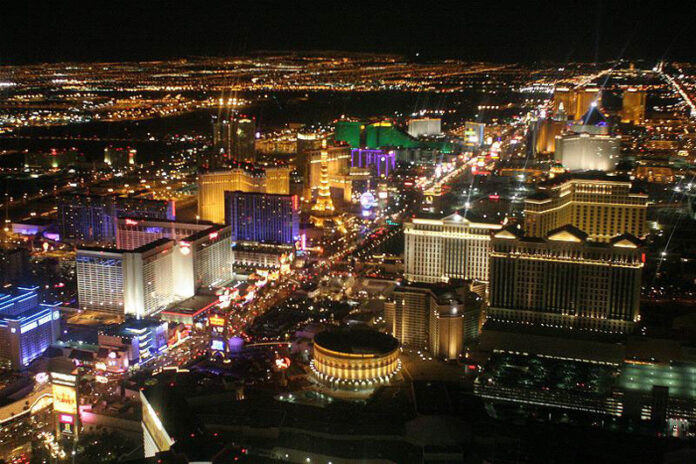 Record gaming revenue from the United States in the second quarter has illustrated the potential of pent-up demand on our gaming floors. But can the same path of recovery be expected in Macau once borders fully reopen? Industry experts are wary of being too optimistic.
Breaking down Vegas recovery
Las Vegas stole the show in the second quarter of this year, with revenues swinging from depressing lows to new record highs. Analysts said this was driven by a surge in domestic gaming and leisure demand as vaccination rates rose and the covid-19 restrictions fell away.
"The rapid pace of Las Vegas's recovery was quite surprising but certainly not without precedent," said Andrew Klebanow, co-founder of C3 Gaming Consultants, based in Las Vegas.
"I recall serving as Director of Marketing at the Hacienda Hotel and Casino (where Mandalay Bay is now) back in the winter of 1991. The economy was moribund following the 1991 Gulf War," said Klebanow, recalling his time working next door to the new 4,000 key Excalibur Hotel-Casino.
"Driving to work one December day I saw that Excalibur was advertising all rooms at $25, and wondering how low I would have to bring my room prices. Then, on Super Bowl Weekend in January 1992 business took a 180-degree turn. The town was sold out and stayed that way every weekend, for years until 9/11. What I learned is that this city and its customers are emotional and a bit of optimism can turn business around almost instantaneously."
Fast forward to 2021 after a year of the pandemic, Klebanow said that "everything changed (again), starting with March Madness. The NCAA Basketball Tournament brought thousands of visitors to town. The vaccine rollout started to pick up in early March and with it a sense of optimism. Business has been booming ever since."
Klebanow further noted that these record revenues took place despite casinos spending a significant portion of that time under capacity constraints.
"With those restrictions lifted in June and July, I expect Q3 to generate even better results, despite the resurgence of the virus," said Klebanow.
Speaking to AGB, Bernstein Research analyst Vitaly Umansky said most of the surge in Las Vegas has been observed in weekend volumes. These customers are staying for around three to four days at a time.
"These are people that haven't had the chance to go to a casino since the pandemic, " said Umansky, adding that not only are their gaming pockets full, but their discretionary spending pockets are full too.
"This comes from the fact that in the U.S. there are still some sectors that have not yet fully re-opened, for example, live music concerts. This is diverting spend to sectors that are open, such as gaming," said Umansky.
However, Umansky cautions that operators won't be able to rely on this demand for much longer, perhaps for another one to two quarters at most.
"Long-term, it is critical for [operators to see] group and convention business to return to Vegas," he said. "We've seen some uptick in convention bookings in the second half and into 2022, though the latest outbreak of the delta strain in the U.S. could impact optimism."
Fred Gushin of the Spectrum Gaming Group said that though "the recent rise in the Delta variant cases may result in a short term caution flag and may discourage some visitation to Vegas, the clear trend line is for visitation to Vegas to continue to improve as more shows and other amenities reopen. The bottom line is that more and more people are willing to take the risk of visiting a casino and Vegas property."
Asia path not as clear
However, Gushin and other analysts say the path to recovery is not so easy to predict for Asia's gaming jurisdictions.
Klebanow said he is confident that the enthusiasm displayed by U.S. gamblers will be replicated in markets across the globe, including Macau, Singapore, and Cambodia.
"If borders were allowed to open tomorrow, and jurisdictions with gaming quickly deployed digital vaccine passports and eased border crossing restrictions, wagering volume would quickly return to normal and probably grow rapidly to exceed 2019 levels."
However, analysts say that it's the timing of this reopening that challenges gaming jurisdictions such as Macau.
When Las Vegas opened up this year, it simultaneously shed a lot of its capacity restrictions opening a "floodgate" of pent-up customer demand.
But Macau took a more cautious approach to reopening last year, adding strict table capacity restrictions, negative nucleic test requirements, quarantine requirements, and more. It also only opened up travel to some, but not all visitors from mainland China. There was a more intentional staggering of returning gaming customers, depressurizing the pent-up demand and causing lackluster 2Q results in comparison.
Alidad Tash of 2NT8 said it is also worth noting that whilst the Las Vegas market consists of a significant non-gaming element, Asia's gaming destinations are far more reliant on gaming revenue – and that is being impacted by external factors unrelated to the pandemic.
"Gaming in Las Vegas is almost exclusively mass, while in Asia there is a significant VIP component which is expected to recover much slower than mass due to the Chinese central government cracking down on capital flight and illegal cross-border transactions," said Tash.
Bernstein's Umansky added that during the pandemic, the U.S. saw a jump in the savings rate and government stimuli, which boosted consumer spending – yet the same stimuli were not offered in China.
Finally, the approach to vaccination and covid-19 measures differs greatly between the two markets.
"The situation is not as clear cut in Asia as far fewer people have been vaccinated in many of the Asian countries. It is difficult, if not close to impossible, for gamers to travel to casinos from one country to another country at the present time," said Gushin.
On the other hand, the U.S. is more tolerant of living and working alongside Covid-19, noted Tash. "Case in point: Players from the key destination of Hong Kong still need to undergo a 14 to 21-day quarantine to get to Macau, and endure a similar amount upon their return."