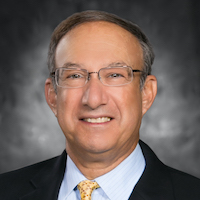 Company: Spectrum Gaming Group
Website: http://www.spectrumgaming.com/
Email: [email protected]
Address: 1201 New Road, Suite 308 Linwood, NJ 08221, United States
Fredric Gushin founded Spectrum Gaming Group in 1993 after working 13 years for the New Jersey Division of Gaming Enforcement, where he was promoted to Assistant Director and Assistant Attorney General. At the DGE, Gushin oversaw the openings of 12 Atlantic City casino hotels and managed civil and administrative litigation before the New Jersey Casino Control Commission. He personally argued more than 50 cases before the Commission. As Assistant Director and Assistant Attorney General of New Jersey's Division of Gaming Enforcement, he oversaw all compliance related issues regarding New Jersey's multibillion-dollar gaming industry including security and surveillance, development and compliance with accounting and internal control procedures and anti-money laundering compliance.Gushin has worked with a variety of private-sector and governmental clients since founding Spectrum. He has advised private casino developers on operational and management issues and provided gaming expertise to a number of gaming jurisdictions over the years.Gushin has worked with private sector clients throughout the United States, the Caribbean, South America, Asia and Europe on a wide range of issues. Gushin has been working in Asia since 1991. With Spectrum, Gushin has led engagements evaluating casino operations for compliance (including AML Compliance) for private sector and governmental clients for over 30 years. He is a former US Treasury Interim Advisor. Additionally, while serving as Assistant Director for New Jersey's Division of Gaming Enforcement, he worked on a task force to implement amendments to the Bank Secrecy Act when it determined that casinos were considered financial institutions in 1986 to 1988. In Asia, Spectrum has worked for governmental and private sector clients in Singapore, the Philippines, Cambodia, Vietnam, Myanmar, Japan, Korea, Saipan and Tinian,Gushin received his BA from the American University School of Government and Public Administration in 1970, his Juris Doctorate from Rutgers University in 1973, and his Masters from American University in 1979.
Related Articles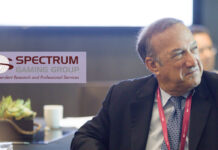 Fredric Gushin, managing director of Spectrum Gaming Group, talks with Asia Gaming Brief managing editor Sharon Singleton about the snail's pace of the regulatory process in Japan. He says the framework that has been put in place isn't ideal and some changes are needed to ensure an adequate return on the multi-billion dollar investments that are planned.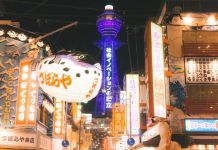 VIP play had been projected to be a major segment of the potential overall Japanese gaming market, but a lot has changed since the law permitting integrated resorts was passed in 2018.
Gaming consultancy Spectrum Gaming Group has announced the expansion of its Asia team with the hiring of several new executives. "Spectrum is enhancing and increasing our Asia team to offer our full range of services to our governmental and private-sector clients in Asia and Australia," said Spectrum Managing Director Fredric Gushin, who has worked extensively […]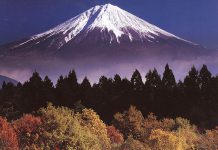 Proposals put forward for license renewals in Japan are complicated and may make IR projects more expensive to fund, potentially reducing investment amounts, leading industry figures say.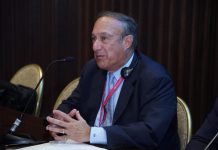 Spectrum Gaming Group – with offices throughout Asia from Tokyo to Bangkok – is set to play a leading role in the forthcoming Japan Gaming Congress. Spectrum managing director Fredric Gushin will be speaking at four separate sessions throughout the conference, put forth by Clarion Events. Spectrum has long served as Global Gaming Advisor to […]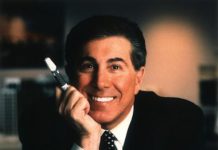 The gaming industry fallout sparked by the sexual misconduct charges against Wynn Resorts founder Steve Wynn has been dramatic, but it remains difficult to gauge what it means for the hunt for IR licenses in Japan. On the one hand, the complete separation of Steve Wynn from the company which still bears his name is […]
Japan is unlikely to see its first IR open before 2026 and significant hurdles still need to be overcome both from an operational and legislative standpoint, according to panellists at the ASEAN Gaming Summit. According to Jay Defibaugh, senior research analyst at CLSA Securities, the market has the potential to generate GGR of about $25 […]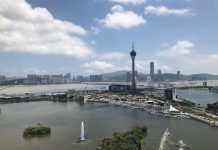 Six gaming companies have transformed a sleepy colonial outpost into one of the richest cities in the world. But despite the vast wealth, infrastructure and social policies are still lagging.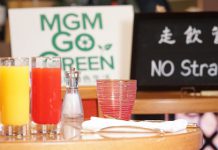 As concern mounts about the global environment, many of Asia's giant IRs are taking significant steps to minimise their impact, investing heavily in green technologies and other waste control initiatives.
There's growing concern that China may launch a crackdown on the streaming of casino games into the country next year, potentially dealing a major blow to the booming industry in the Philippines and Cambodia.
It's 15 years since Macau flung open its arms to international gaming companies and major US operators wasted little time heading to the Far East to plant their flags firmly in the ground. US and Australian interests have dominated casino investment across Asia, with the Europeans notably absent, however, with Japan planning to open the market, there are signs that may be about to change.