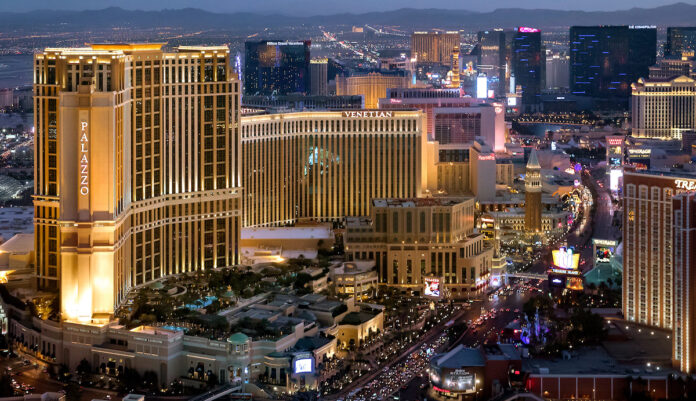 Las Vegas Sands has given the first glimpse of how it plans to expand into the digital gaming space, with news it will build a digital gaming investment team.
The company said it plans to be a strategic investor in business-to-business digital gaming technologies. The investment team will be lead by Davis Catlin, who will join the company after 14 years in a "leading" investment firm, LVS said.
"Sands is determined to grow its leadership position within the industry and is committed to doing that through strategic steps we think best position the company for future growth," Chairman and CEO Rob Goldstein said.
"Digital gaming and other related offerings are still very much in the early stages of development and we believe there is an outstanding opportunity for us to invest in the technologies being developed."
LVS has lagged its rivals in expanding into online gaming, mainly due to the opposition of its former Chairman and founder Sheldon Adelson who died in January.
It's sitting on a significant cash pile for investments after selling its Las Vegas properties for $6.2 billion in March. The sale marked the company's exit from the U.S., leaving it as an Asia-facing operator with properties in Macau and Singapore.
At the time it said it would seek expansion opportunities, including in i-gaming, but gave few details.
The online and sports betting segment in the U.S. has boomed since the Professional and Amateur Sports Protection Act (PASPA) was struck down in 2018.
Goldman Sachs has forecast that online sports betting and internet casinos could generate $39 billion and $14 billion respectively by 2033.
However, after other operators raced to form online alliances and expand into the sector, analysts have begun to warn that assets are becoming overpriced.
"Getting in at this juncture would be fraught with risk," Bernstein Research said in a "Deep Dive" note into Las Vegas Sands and Sands China. "A go it alone strategy in today's dynamic market would be difficult and acquiring an existing sports betting/i-gaming operator would be very expensive based on current valuations," it said.
LVS didn't give much more in the way of detail in its release, though appears to be planning a different strategy entirely, gaining exposure to the sector through strategic investments rather than a retail route.
"We believe our company's platform, expertise, and financial resources, together with the investment team led by Davis, will provide meaningful opportunities to make investments that will generate significant long-term benefits for the company," Goldstein said. "And just as our integrated resorts were not built in a day, by being patient and investing for the long-term, we believe these investments in digital gaming technology will deliver significant returns for the company and its shareholders."