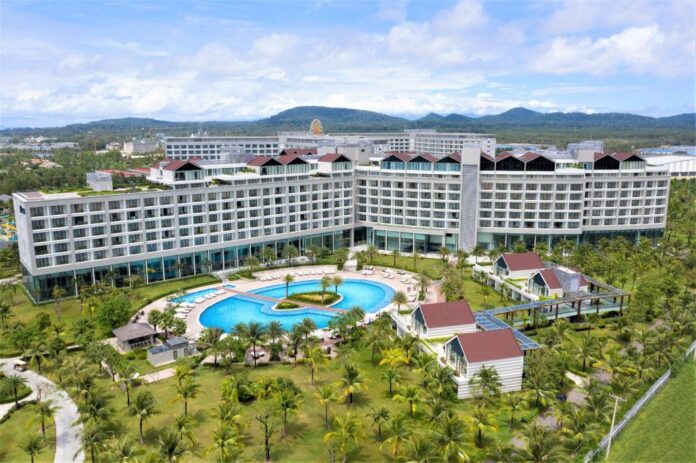 Authorities have allowed the reopening of certain businesses including casinos and amusement parks in Phu Quoc, though their proposed pilot program to allow international tourists without quarantine may not go ahead as planned.
Earlier this year, Phu Quoc was preparing for a pilot program – which would open up the province to vaccinated tourists similar to a scheme proposed for Phuket in Thailand by October.
The pilot program, developed by the Ministry of Culture, Sports and Tourism, is set last for six months and is expected to welcome between 25,000 to 40,000 international visitors, mainly from China, Korea, Japan, Taiwan, USA, Australia, UK, Russia, Germany and France.
However, in recent comments to local news, Chairman of the Kien Giang Provincial People's Committee Lam Minh Thanh said the rate of vaccinations was low at only 35 percent, and that they only had a small number of vaccines incoming.
"Thus, Phu Quoc achieves the rate of 90% of the population receiving 2 doses of vaccine, ensuring safe conditions for epidemic prevention to open the door to welcome guests as soon as possible until the end of 2021", he said.
"Regarding the specific time of opening Phu Quoc tourism, it is impossible to say in advance, the local point of view is to ensure a high level of safety in terms of epidemic prevention to open the door, not for the sake of the economy but for health and people's lives," he said. 
However, there appears to be disagreement between government officials. On Tuesday, Nguyen Luu Trung, deputy chairman of Kien Giang Province, told the press that a new cluster in Phu Quoc would not affect the pilot tourism reopening plan approved by the government.
Meanwhile, the Corona Resort & Casino, one of the integrated resorts in Vietnam which allow domestic players, has not yet made an announcement about when it is likely to reopen.