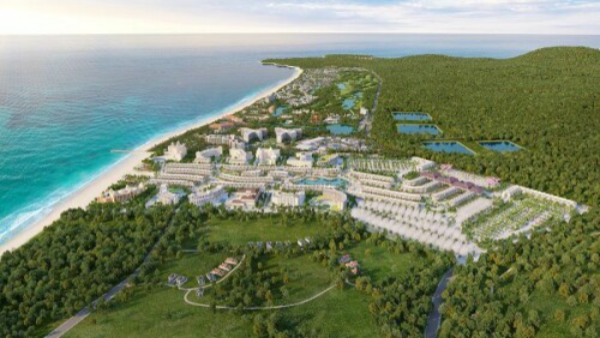 Vietnam real-estate giant Vingroup Group has announced it will officially open its long-awaited $2.8 billion Phu Quoc United Center on April 21, 2021. 
Covering more than 1,000 hectares, and with 24/7 resort and shopping offerings, the Phu Quoc United Center is said to be the country's first "sleepless super complex". 
The integrated resort will include a number of hotel brands including Vinpearl, VinOasis, VinHoliday, and Radisson Blue – combined to offer more than 10,000 rooms. 
It will also house the largest theme park in Vietnam – VinWonders Phu Quoc, and VinPearl Safari, one of the largest semi-wild conservation parks in Asia. The resort also includes an 18-hole golf course, a 24-hour shopping and entertainment area, and the Corona Casino & Resort, offering 1,000 slot machines, 100 table games, and a 600 seat theatre. 
This is important as the Corona Casino & Resort is one of the casinos in Vietnam approved to allow local players through a trial program lasting three years.
In order to gamble, citizens must be over 21 years of age and have a monthly income of at least VND10 million ($445).
The ability to cater to domestic punters is seen as a beacon of strength for the Phu Quoc casino and surrounding complex, as local tourism has been seen as key to bolstering revenues amidst border closures. 
"With an ecosystem of thousands of facilities and record entertainment items, Phu Quoc United Center not only satisfies the needs of enjoying – playing – resting – exploring for all visitors, but also providing unprecedented experiences in Vietnam," said Vingroup in an announcement.