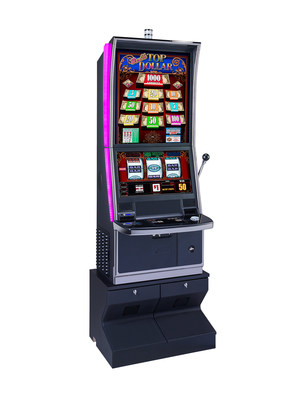 International Game Technology will be appearing in Las Vegas with the theme, "it's Game Time."
It will feature performance-tested solutions that are attuned to player preferences of today and market opportunities of the future. The company will also leverage the three-day event to unveil two new form factors, the DiamondRS cabinet and the Peak65 cabinet, which will feature a new Wheel of Fortune theme as part of the Company's 25th anniversary celebration of Wheel of Fortune Slots.
IGT's partnership with Sony Pictures Television on Wheel of Fortune Slots set a landmark precedent in gaming. For 25 years, the strength of the Wheel of Fortune brand and widespread appeal of the game have set the standard for how licensed brands can translate into compelling slot themes.
"IGT's G2E 2021 theme 'It's Game Time!' celebrates our excitement for the gaming industry to reconvene and our opportunity to demonstrate compelling, future-forward solutions that engage and entertain players and meet the needs of the evolving gaming industry," said Renato Ascoli, IGT CEO Global Gaming. "IGT's research-backed G2E portfolio is anchored in next-generation games and cabinets, never-before-seen innovations such as the DiamondRS cabinet and growth-driving products such as the Resort Wallet with IGTPay cashless gaming solutions."
"G2E 2021 provides a prime platform for IGT PlayDigital to showcase its digital and sports betting innovations and illuminate how our solutions for these fast-growing segments can deliver incremental growth and complement land-based gaming enterprises," said Enrico Drago, IGT CEO Digital & Betting. "IGT continues to evolve our PlaySports solution with new platform and self-service betting features, and we continuously expand our PlayCasino library with in-demand omnichannel games and compelling business analytics tools."