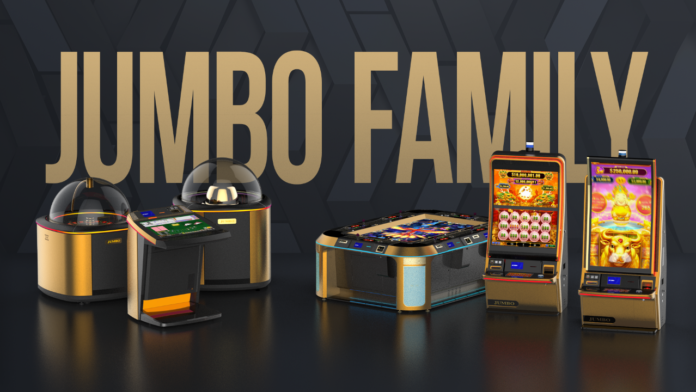 Last year was harsh for a lot of companies in a lot of industries. With the numbers of positive Covid cases remaining high, numerous casinos around the world were forced to shut down for a period of time or even for good.
With casino revenue being down compared to previous years, machine suppliers like us face a greater challenge to supply an even more unique product to impress the operators in order for them to want to have the product.
Jumbo has definitely outdone the industry in producing distinct and extraordinary games since the pandemic. From the Long Yi Fa slot game to the Ocean Phoenix Fishing game to the J-Multi Series, the Jumbo family product line has still made its entrance into various casinos since the pandemic.
Not to mention that the Ocean Phoenix fishing game attracted significant attention at 2021 G2E Vegas and is now live in US casinos. Furthermore, Jumbo is proud to announce that all of its products mentioned above have received Taiwan Excellence Awards in 2021.
Like the saying, "what doesn't kill you makes you stronger," Jumbo did not get beaten by the pandemic but became stronger than ever. Being one of the top gaming suppliers in Asia with 22 years of experience, Jumbo is ready to take on any future challenges. They have multiple projects lined up for production and guarantees to continue bringing amazing and entertaining products to customers all around the world.