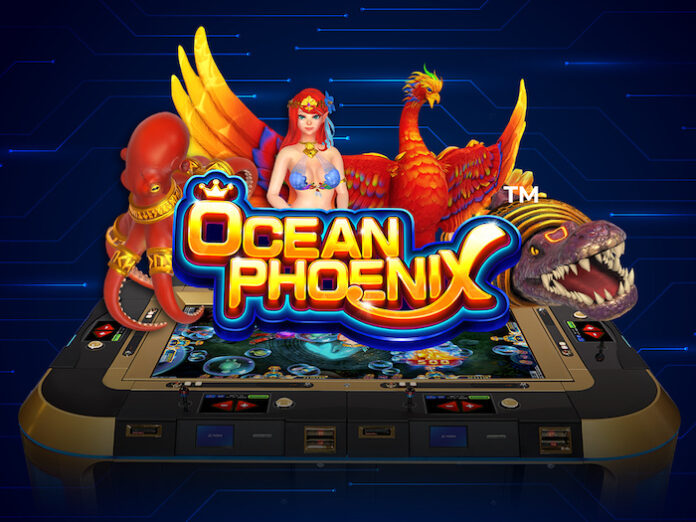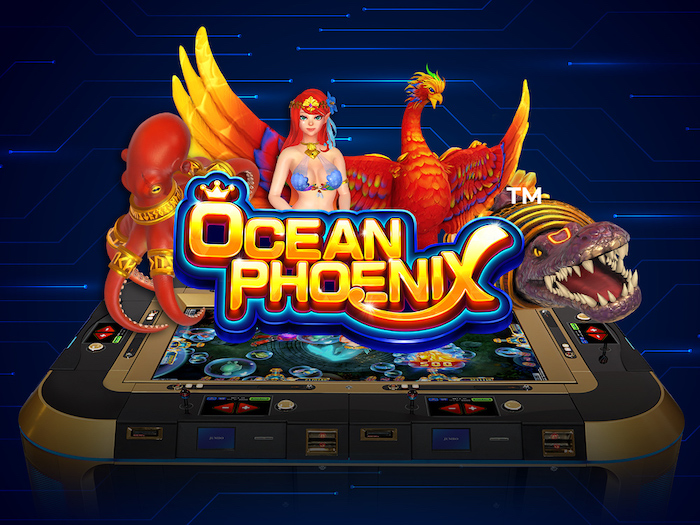 Although the gambling industry is facing enormous challenges due to the pandemic, Jumbo technology has not stopped and has just launched a new fishing game, "Ocean Phoenix".

Fishing games have always been a favourite for all ages. Players can get started easily and enjoy the multiplayer fun thanks to the intuitive interface. Evidently, user-friendly design and entertainment are key reasons why Jumbo technology's ARK-65 Fishing machine wins wide praise across the world. 
Jumbo's ARK-65 GLI six-seater multiplayer fishing game, Ocean Phoenix, features the fantastic four mythical creatures such as the Mighty Phoenix, the Elegant Mermaid, the Ancient Crocodile, the Flawless Octopus, and three powerful weapons. When the players successfully capture the Phoenix, players will be pampered with a dazzling visual sensation as the phoenix soars high into the universe by leveraging special effects.
The Elegant Mermaid is the ocean goddess of love. Upon successful capture, the elegant Mermaid will play the harp and bubble up all the species on the field and players have a chance to award up to 1200 times winning points.
The Ancient Crocodile lives in mysterious Egypt. The Ancient Crocodile will bite the fireball back and forth in the center of the field to earn extra points for players after a successful capture. There is the Flawless Octopus in the Caribbean Sea. A lucky wheel will appear, giving the chance to win up to 800 times points as players succeed in capturing the Flawless Octopus. On top of that, special weapons such as laser cannons, shotguns and gun drills will likely pop up during the game. Players will gain the upgraded free bullets when hit them. 
The background music of Ocean Phoenix is unique in that it has adopted a "symphony" to create splendid auditory effects which differentiates it from other fishing games on the market that still use a lot of electronic music.
Jumbo technology learned that symphony is highly appreciated by players of all ages in various media based on player feedback and the symphony is also frequently seen in AAA games nowadays. Due to the richness of sound and the malleability of the emotions, the symphony can be performed in a wide range of scenes, from delicate layouts to epic scenes.
Players will experience the lively and joyful sound effects as if they are in an amusement park, as well as the epic music during the battles with mythical creatures.  
"We believe Ocean Phoenix will provide the most novel game theme and the ultimate entertainment experience to players", a Jumbo representative said.