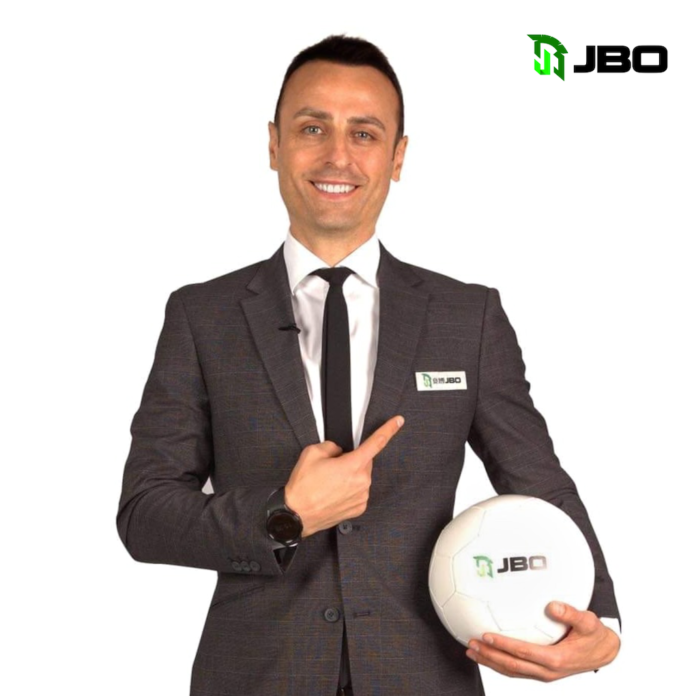 Footballing icon Dimitar Berbatov has renewed his multi-year position as official brand ambassador for JBO (Just Bet Online), the leading Asian sports and eSports betting operator.
In his ongoing role for JBO, Berbatov will continue to be the face and force behind a series of dedicated promotions and activations for one of the most recognised and well-regarded digital sportsbooks and eSportsbooks in Asia. This progressive partnership rolls on seamlessly with a dedicated long-term scope for collaboration.
Roundly considered the greatest Bulgarian footballer of all time, Berbatov's engaging appeal and timeless track-record of on-field ingenuity has matched up perfectly with JBO's own innovative brand values over the past few years. Indeed, having played for many of the world's most storied football teams – including Manchester United, Tottenham Hotspur, Bayer Leverkusen, Fulham and Monaco – Berbatov has formed an immediate rapport with football fan-bases worldwide.
The extension on Berbatov's deal further underlines JBO's progressive and ambitious expansion over the years, growing its global footprint into more emerging markets, empowered by the operator's aim to engage, educate, and entertain.