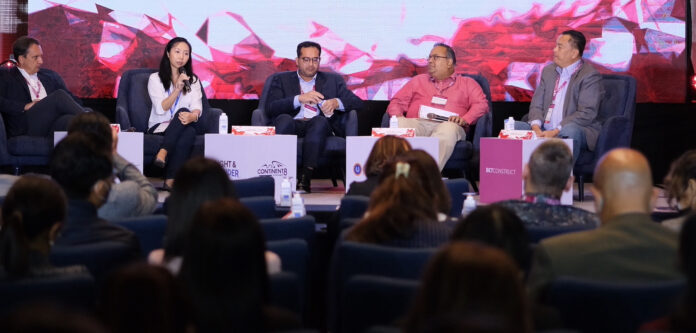 Organized by Asia Gaming Brief, the ASEAN Gaming Summit kicks off today in Manila, launching three days of top insights from experts at the conference and gathering the industry together in the event's biggest edition yet.
Alejandro H. Tengco, Chairman and Chief Executive Officer of the Philippine Amusement and Gaming Corporation (PAGCOR), is delivering the opening address at the 5th edition of the ASEAN Gaming Summit.
In parallel to the conference, the exhibition will also kick off at 10:30, with dozens of exhibitors from around the world gathering at the Mariott Manila.
On the first day of the event, the speaker session will approach various trendy and hot topics such as Asian gaming without junkets, an interview with Hann Philippines' Chairman and CEO Daesik Han, as well as an outlook for investing in the Philippines, operators' insights into the nation's growth, new trends on the gaming floor, a dive into cashless gaming and a look at AI and NFTs.
At night, there will be the much awaited Asia Gaming Awards Dinner, celebrating the industry's leading companies for their contributions and successes across a wide variety of segments.
The following two days will feature even more exclusive features from the more than 50 speakers gracing the event.
The three-day summit gathers hundreds of the region's leading operators, regulators and suppliers to discuss the next generation of gaming offerings, both land-based and online.
Endorsed by PAGCOR, the event's previous iterations have been hailed as major successes in highlighting the dynamism of the region, with this year's event set to be the largest yet.
"The AGB team is thrilled about hosting another edition of the ASEAN Gaming Summit in the Philippines, where the whole spectrum of the industry, online and land based, can come together, to engage, discuss, and showcase their offering," Asia Gaming Brief managing director Luis Pereira said.