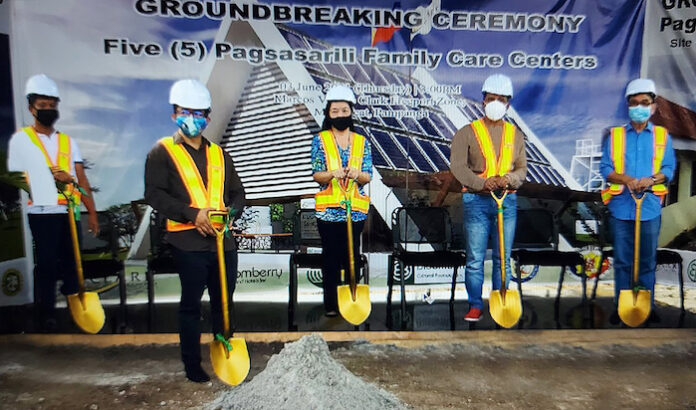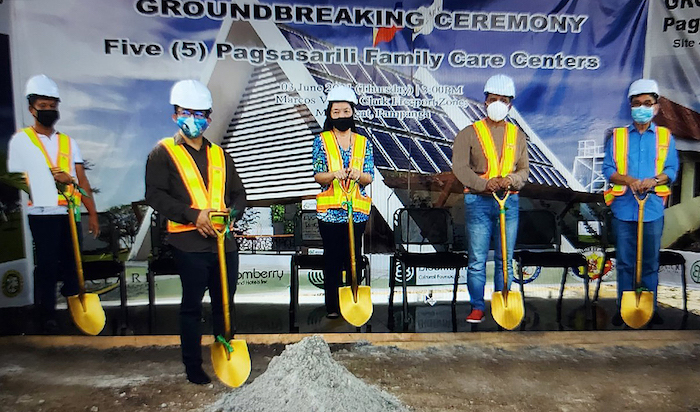 Bloomberry Cultural Foundation, Inc. (BCFI), the corporate social responsibility arm of Solaire Resort and Casino, is continuing its social projects, including the construction of family care centres. 
One such project is the construction of five Pagsasarili Family Care Centers for each of the five Aeta sitios located within the municipalities of Mabalacat, Pampanga and Bamban, Tarlac —  Sitios Calapi, San Vicente, Sto. Nino, Burog and Marcos Village – all within the Sacobia Mountain.
With funding from BCFI, the centers will be one-stop-multi-purpose structures where Aeta residents of the said sitios may avail of social services such as daycare education, livelihood trainings, a feeding program and health services.  The centers will also showcase Aeta culture. 
In line with one of BCFI's pillars on the protection of the environment, all the centers will be equipped with solar panels and rain harvesting capability to support the centers' water and power requirements.
The Clark Development Corporation (CDC) will handle the centers' operation in partnership with O.B. Montessori and the local government units of Mabalacat and Bamban. 
Filipina C. Laurena, BCFI executive director, said:  "This one-stop-multi-purpose facility, which will make social services accessible to our Aeta brothers in mountainous or far-flung marginalized areas is, perhaps, a first of its kind.  BCFI welcomes the opportunity to be part of this worthwhile endeavor in partnership with Clark Development Corporation." 
Donato C. Almeda, BCFI President, added: "BCFI and PAGCOR, under our Cultural Heritage Program, will continue to pursue projects that will help the government in the delivery of basic social services for the uplift of indigenous peoples.  Prior to this project, we also had a solar electrification project which benefited 11 Aeta sitios in Capas, Tarlac." 
This is just one of the public-private-partnership projects of BCFI and PAGCOR, which have been jointly undertaking projects in recent years covering environment protection and health, education and cultural heritage.