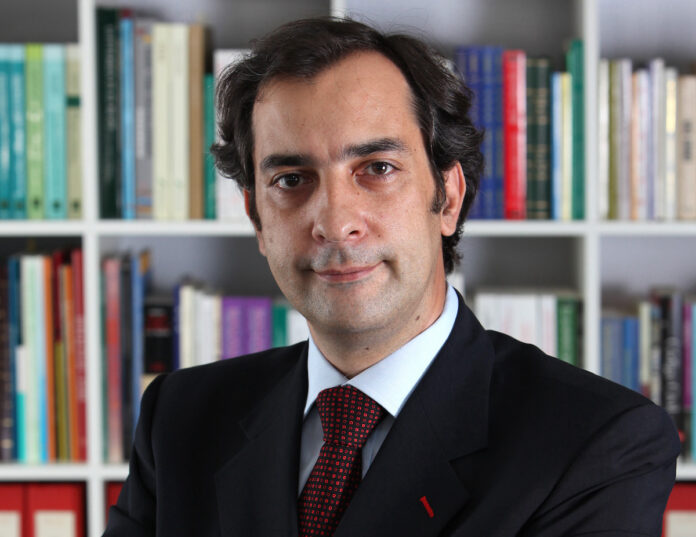 The final court ruling on Wynn Macau's liability in the Dore Entertainment case could change the landscape of VIP gaming in Macau, according to gaming expert António Lobo Vilela.
Vilela's latest entry in the Gaming Law Review examines the liability of Macau casino operators for activities rendered inside casinos by gaming promoters (junkets), more specifically, the practice of cash-deposit taking.
A VIP gaming promoter has the role of attracting and facilitating high-roller gaming activity. They do this by operating their own managed VIP room in casinos, offering a share of their earnings with the host casino operator in return for an allocated room.  
Such activity requires a gaming promoter to retain strong cash flows. 
Over the years, Macau's gaming promoters have established a practice of raising funds by seeking investors, soliciting funds, and offering high-interest rates for deposits, which allow them in turn, to extend more credit to clients, according to Vilela. 
"In other words, gaming promoters act in a very similar way to banks by soliciting investor's funds, paying monthly dividends for those who invest in their operations."
It is this type of cash-deposit that was the subject of a court case in 2015 between Dore Entertainment, Wynn Macau and four people after a former cage manager working for Dore Entertainment made off with HK$100 million in deposit capital. 
Over the years, over countless appeals, Macau's courts' latest ruling states that Wynn Macau would be "jointly and severally liable" to return the funds on deposit at VIP rooms, noting that casino operators are liable as a result of their duty to oversee the gaming operator's activities carried out inside the casinos. 
Vilela said the final decision made by the Macau Court of Final Appeal on a casino operator's liability on cash-deposits could change Macau's gaming landscape significantly, leading to Macau's casino operators questioning whether the VIP revenues brought by gaming promoters are worth the liability. 
"The decision is crucial to the Macanese gaming ecosystem and the way it is structured. Whatever the decision may be, it will reshape forever the relationship between casino operators and gaming promoters, finally understanding that the latent financial risks could eventually outweigh the perceived profitability of the VIP gaming," he said.
In a worst-case scenario, should a gaming promoter with no significant assets in Macau or elsewhere file for bankruptcy, this would leave the casino left honoring their obligations, he added. 
Vilela in his article also called for the Macau Monetary Authority to take a closer look at the questionable practices of deposit-taking by gaming promoters.