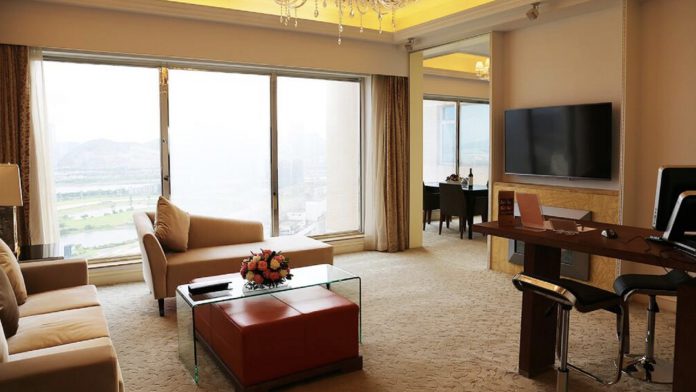 The number of guests checking into hotels and guesthouses in Macau saw a 48 percent rise in July, compared to June, topping 697,000.
According to official data, Mainland China accounted for nearly 80 percent of the guests during the month, at 556,000 – a 55 percent increase from the previous month.
Data on hotels and guesthouses designated for quarantine were excluded from the results.
Average hotel occupancy during the period was 63.7 percent, up from 45.3 percent in June and a slight increase from the 62.1 percent occupancy registered in May.
Five-star hotels saw occupancy of 63.6 percent in July.
Average occupancy of 52.3 percent was registered during the first seven months of the year, with over 4.07 million guests recorded, with average length of stay of 1.7 nights. No inbound tours were registered during the month, due to the ongoing epidemic prevention measures.