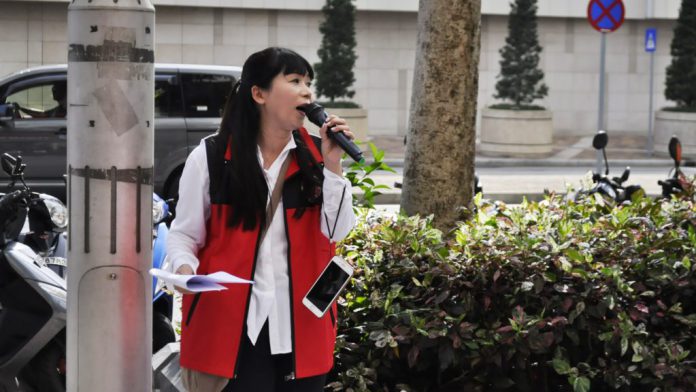 New Macau Gaming Staff Rights Association head Cloee Chao Sao Fong has thrown her hat in the ring for a directly-elected seat at the Legislative Assembly. 
Ms Chao told local media that she will be standing for local workers' employment prospects, better benefits for casino shift workers and pushing for a trade union law. A total of eight candidates will run under the umbrella while raising awareness for the new upcoming gaming concessions staffing policies.
In turn, Angela Leong will run unchallenged to claim an indirectly-elected seat.
Angela Leong, co-chairman of SJM Holdings is set to claim her seat once again on Macau's Legislative Assembly.
This time, Leong will be taking part through indirect-election, representing culture and sports, along with incumbent legislator Chan Chak Mo.
The election process will be held on September 12.