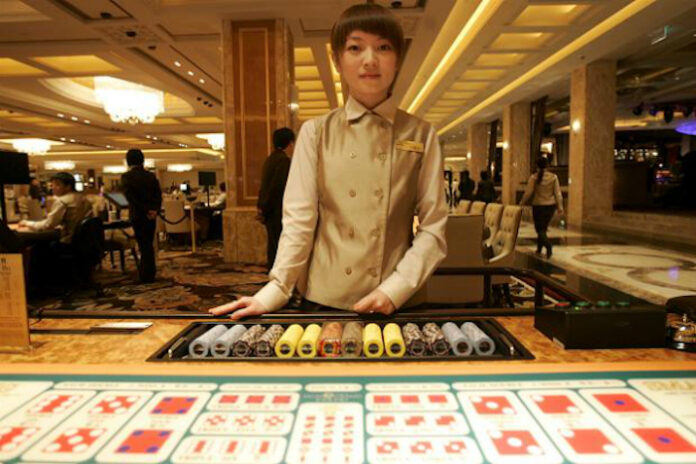 Macau revenue from gaming taxes has reached only 54.5 percent of the government's budget forecast in the nine months through to the end of September.
Gaming revenue came to MOP27.2 billion, compared with a projection of MOP50.0 billion and only marginally higher than the MOP23.4 billion recorded in the same period last year.
Revenue from the six gaming operators is by far the largest contributor to Macau's tax base, accounting for 70 percent of the total in the latest period.
The Financial Services Bureau reported that total revenue in the period was MOP39 billion, up from MOP34.3 billion a year ago and reaching 62 percent of its authorized budget.
Total expenditure was MOP61.7 billion.