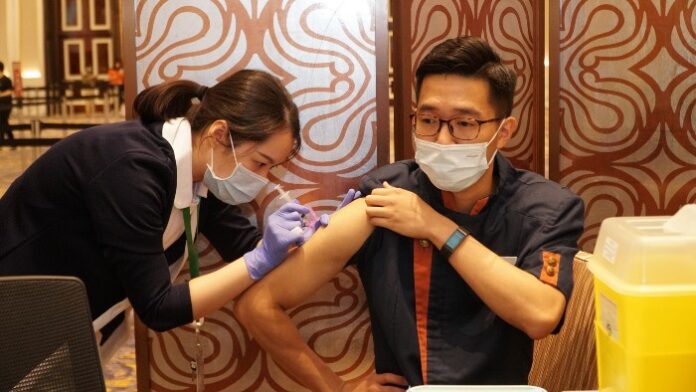 Macau casino operators MGM Resorts and Wynn Macau have announced they've reached vaccination milestones within their organizations.
MGM Resorts, which operates MGM Macau and MGM Cotai said it has now fully vaccinated 90 percent of its team members through a number of facilitation measures and campaigns including being part of the "Outreach Vaccination Program."
Enthusiastically participated, the programs administered a total of over 8,000 shots of vaccines. On the other hand, the Company's management team members also took the lead to get vaccinated and encouraged more team members to receive their shots.
Meanwhile, Wynn Macau on Friday announced the vaccination rate of its team members has now reached 81 percent. Wynn said it organized four rounds of vaccination outreach since June and has held several vaccine information seminars to more than 700 Wynn team members.
In addition, Wynn has continued to arrange special shuttle bus services to the venues for those who make vaccination appointments. Team members who have completed their vaccination doses are able to enjoy up to two days of special leave, further encouraging and facilitating voluntary vaccination.