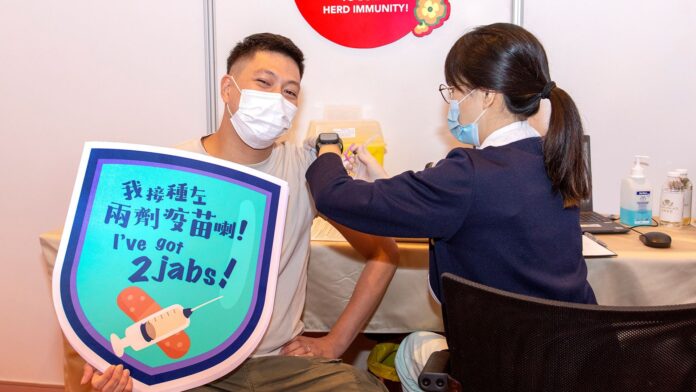 Wynn Macau has again invited medical personnel from the Macau Health Bureau to set up a Vaccination Center at the Grand Theater Ballroom at Wynn Palace from July 19th to 22nd to provide vaccination services for team members and their families over four consecutive days.
Coupled with the first round of outreach held last month, nearly 4,000 team members and their families have registered for vaccination. Currently, over 50 percent of Wynn team members have been vaccinated, including those who were vaccinated at the designated vaccination sites under the Health Bureau.
In view of the enthusiastic response to the first two rounds of the vaccination outreach program, Wynn is planning to invite the Health Bureau to co-organize a further round of outreach from August 23rd to 25th, catering to more team members and their families who are interested in vaccination.
In addition, in order to further promote and educate about vaccination, Wynn invited Dr. Tai Wa Hou, Clinical Director of the Conde de São Januário Hospital Centre, to provide detailed information about the vaccines to team members at Wynn Palace on July 13th, following two rounds of vaccine seminars held in early June. Wynn has held three vaccine information seminars so far, attracting the participation of more than 700 Wynn team members to date.