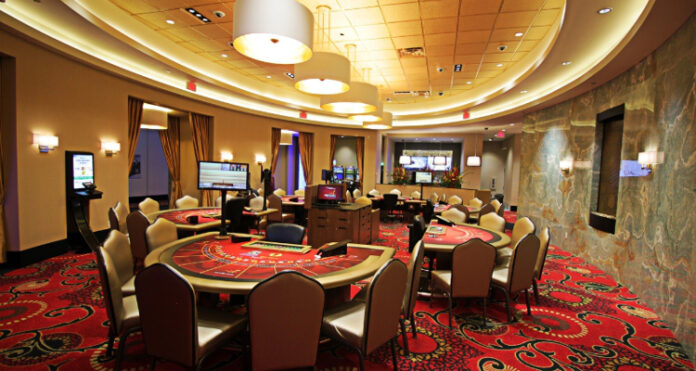 Macau's gross gambling revenue has continued to improve in November, gaining 25 percent week-on-week, as visitation recovered from a 48 percent drop in October arrivals.
According to Bernstein Research, the average daily rate in the third week of the month was MOP242 million and would have been 35 percent higher week-on-week if it wasn't for very low VIP hold. The firm said VIP hold was likely 0.5 percent, or potentially even negative and so far this month is trending between 1.7 percent and 1.9 percent, far below the normal level of 3 percent.
Bernstein said according to its channel checks, month-to-date GGR was MOP4.7 billion ($585 million), which is down 71 percent from 2019 levels, but represents a rebound of 59 percent from October.
VIP rolling volume was up 80 percent month-on-month, while mass GGR was 55 percent higher.
Quarantine-free travel between China and Macau was able to resume in mid-October after Covid outbreaks in September triggered the imposition of new border restrictions. Covid clusters in China are also now coming under control, however, Macau still has quarantine requirements on 22 cities in 14 Chinese provinces.
Visitation to Macau has held up, helped by a series of events, including the Macau Grand Prix and food festivals and carnivals. There was a record high number of visitors on Nov. 19th.
According to Information from the Statistics and Census Service (DSEC), visitor arrivals decreased by 47.8 percent month-on-month to 328,245 in October 2021 due to the enhanced travel restrictions between Zhuhai and Macau in early to mid-October.
The figure also represented a drop of 43.6 percent year-on-year. The numbers of same-day visitors fell by 20.8 percent and overnight visitors dropped by 63.9 percent. Meanwhile, the average length of stay of visitors went up by 0.9 day year-on-year to 2.3 days, with that of overnight visitors (7.2 days) increasing by 4.5 days as some visitors extended their stay in Macau in the face of quarantine measures imposed on individuals entering Zhuhai from Macau in early to mid-October. On the other hand, the average length of stay of same-day visitors (0.1 day) remained unchanged.