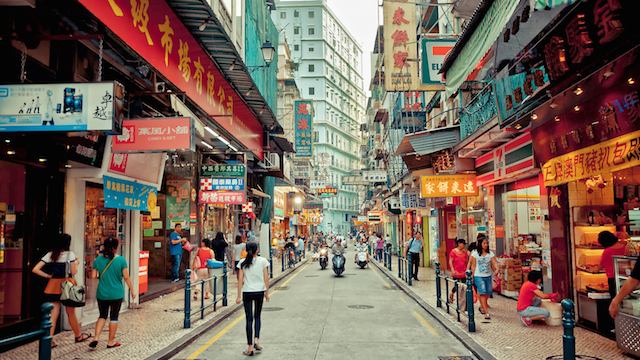 Macau visitor spending rose 7.4 percent in 4Q21, although money shelled out by those staying overnight fell 2.2 percent during the period, according to figures from the Statistics and Census Service.
In the quarter, visitors spend a total of MOP6.31 ($786 million), excluding gaming. Growth in spending by day trippers surged 86.8 percent to MOP1.19 billion, while those staying overnight dropped to MOP5.12 billion.
Per-capital shopping spending went up 9.9 percent to MOP2,207. Handbags and shoes again showed strong growth, gaining 18 percent to MOP374, while spending on local food products jumped by 26.8 percent to MOP268.
According to the government, the main purpose of the visit when it came to per capital spending was for a vacation. Spending in this category was up 13.6 percent to MOP6,793. Those who came for shopping declined by 43.3 percent and those to visit friends were down 33.4 percent.
For the whole of 2021, visitor spending more than doubled from the prior year to MOP24.45 billion. Overnight visitors spent MOP21.32 billion, up 117.9 percent, while same-day visitors spent 45.6 percent more at MOP3.13 billion.
There were also signs that visitors were more satisfied with their experience in Macau. According to interviews, the share of people who complimented the city's public facilities, gaming properties and public transport gained by 6.1 percentage points, 5 percentage point and 6.2 percentage points respectively.