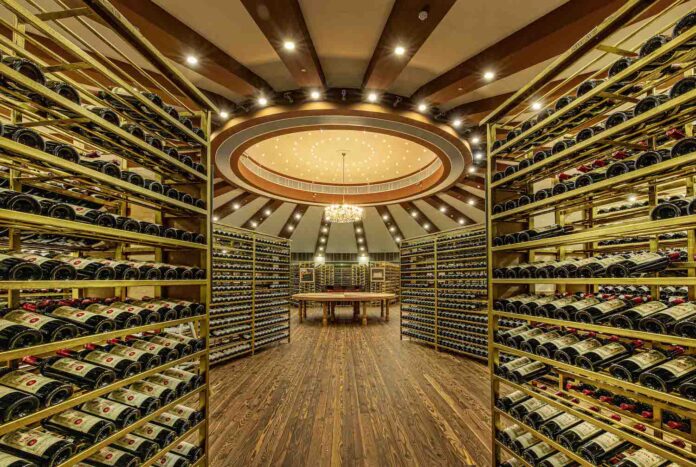 SJM Resorts said Grand Lisboa Hotel and Grand Lisboa Palace Resort Macau have garnered eight more accolades from China's Wine List of the Year Awards 2021.
Grand Lisboa Hotel once again received the prestigious title of "Best Hotel Group Wine List – Outstanding" and "Best Luxury Fine Wine Cellar List". For a third consecutive year, all the four signature restaurants at Grand Lisboa – Robuchon au Dôme, The 8, The Kitchen and Casa Don Alfonso – received the highest rating of the "3 Glass Award" (Excellent).
The Michelin three-starred restaurant Robuchon au Dôme which was first inducted into the highly coveted "China's Wine List of the Year – Hall of Fame" in 2013, and has continued to reclaim its title for an impressive 9 years in a row. It is also the third year that Mr. Paul Lo, Director of Food & Beverage for Grand Lisboa Hotel, has been inducted into the "Hall of Fame". Besides this, the newly opened Grand Lisboa Palace is also keeping up with SJM's pursuit of high-quality food and beverage, with its restaurant, Mesa, winning the "3 Glass Award" (Excellent) for the first time.
The following is an overview of all the awards SJM received from China's Wine List of the Year 2021:
•Grand Lisboa Hotel – "Best Hong Kong and Macau Wine Cellar"
•Grand Lisboa Hotel – "Best Listing of French Wines"
•Robuchon au Dôme – "China's Wine List of the Year – Hall of Fame"
•Robuchon au Dôme – "3 Glass Award"
•The 8 – "3 Glass Award"
•The Kitchen – "3 Glass Award"
•Casa Don Alfonso – "3 Glass Award"
•Mr. Paul Lo – "China's Wine List of the Year – Hall of Fame"
•Mesa – "3 Glass Award