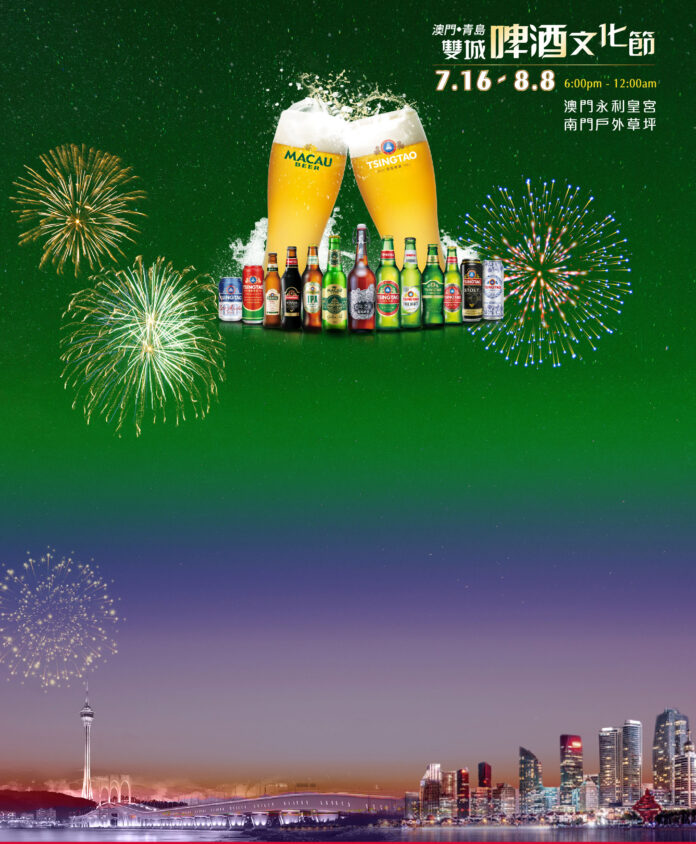 Wynn Palace comes alive with great beer, gourmet cuisine, entertaining performances, and exciting exhibitions by hosting the Qingdao Beer Cultural Festival.
Presented by Wynn and the Macau Qingdao Beer Cultural Festival Organizing Committee, the festival celebrates the namesake brews of Qingdao and Macau, the close bond between the two cities, and the 100th anniversary of the founding of the Communist Party of China.
The festival runs through August 8th featuring Macau Beer's limited-edition beers, inspired by their namesake city. Visitors can enjoy a taste of the aromatic, bitterless Amber Ale and the refreshing passion fruit-and-raspberry-flavored I Have Been to Travessa da Paixão. They can also take home or order many more of the brand's iconic beers. In addition, visitors can't miss the special festival-only Wynn Macau x Macau Beer Exclusive Edition, jointly presented by Wynn and Macau Beer.