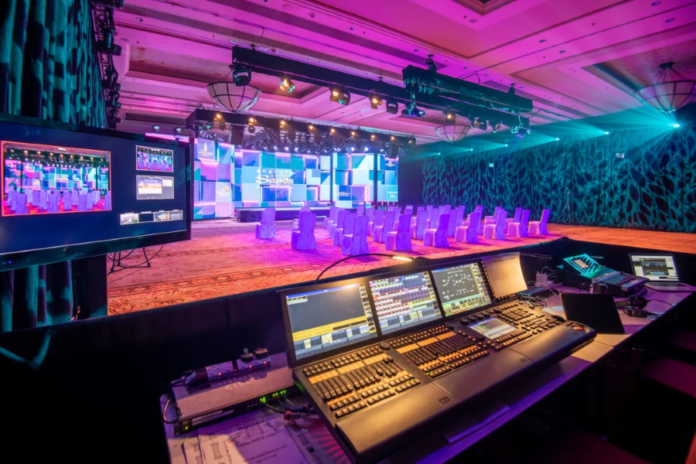 Sands China said its Londoner property will be home to Macau's first hybrid MICE broadcast space as Macau's hard-hit events industry seeks to adapt to the pandemic.
Smart Stage offers professional broadcast quality live-streaming capability and hologram functionality. Unlike the classic 'green screen' environment, XR allows presenters to interact with real-time visual markers to deliver a more authentic experience.
Sands said the space had been designed by the same in-house entertainment production team, which has produced events for stars such as Bruno Mars and The Rolling Stones.
Stephanie Tanpure, Vice President of Sales, Sands China Ltd., said: "In an ever-changing environment, one constant we face in the MICE industry is the need to create engaging events and experiences whether that be virtually, hybrid, or in-person. Hybrid solutions are quickly redefining the future of meetings and events, and we are excited to be leading this space in Macao."
She said border restrictions have posed a unique challenge for us in terms of customer site inspections, but Smart Stage has enabled us to conduct virtual site inspections, product training, live talks and other events to remain front of mind even in the midst of the global pandemic.