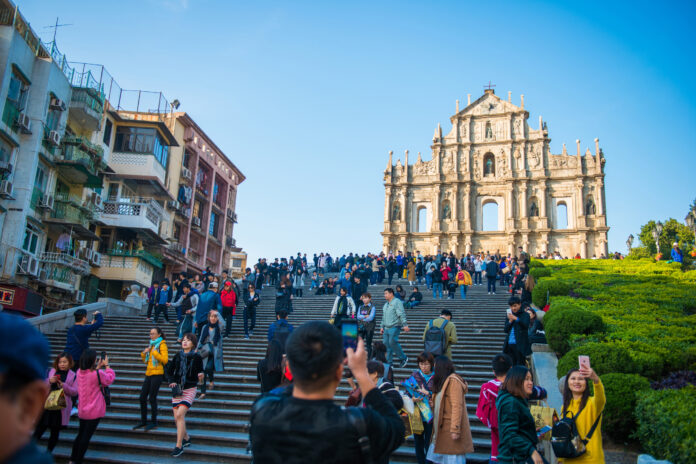 The Macau Secretary for Economy and Finance, Lei Wai Nong on Monday announced the details of a much-anticipated economic stimulus package aimed at driving domestic spending and stabilizing local businesses.
Among the stimulus package are a MOP 7.24 billion cash handout scheme, a MOP 5.69 billion domestic spending facilitation scheme, MOP 334 million in vocational training measures, and a MOP 15.97 billion tax incentive and allowance scheme. 
Local hotel and entertainment operators will see a significant benefit, including the waiving of a five percent tax for hotels, bars, karaoke venues, and massage parlors from May to December. 
Local residents will also see measures aimed at encouraging spending. From April to December, local residents will be given a MOP200 voucher for a hotel stay or local tour, and MOP280 for venturing outside the city. 
Starting in April, each qualified permanent resident will also be issued MOP 10,000 in cash, while non-residents will be given MOP 6,000. There will also be electronic vouchers given to local residents for local consumption on a "consume first, get rewarded later" principle. 
Finally, Macau's Labor Affairs Bureau will be providing programs for employees in the gaming industry and currently on unpaid leave to learn new vocational skills via a MOP$5,000 subsidy given upon competition of certain programs. 
For the full year 2020, Macau's GDP declined by 56.3 percent in real terms while domestic demand shrank by 10.3 percent year-on-year.