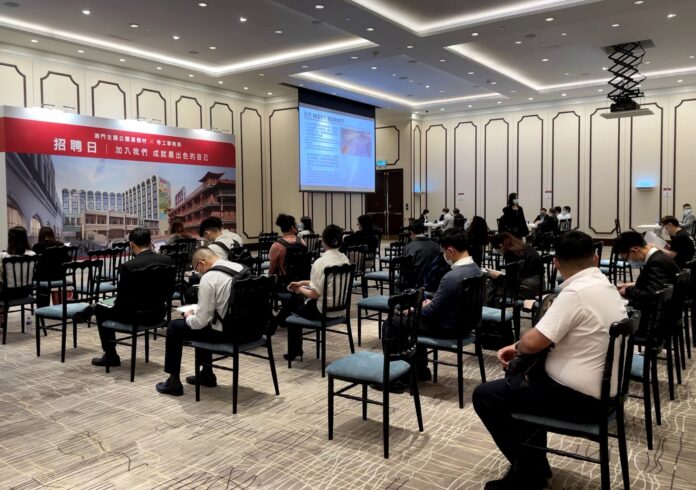 Macau Theme Park and Resort, a company headed by Arnaldo Ho, and is soon to open a unique Macau-themed integrated resort, has organized a number of recruitment days with Macau's labor affairs bureau, according to a press release from the company.
The recruitment days ran on April 28-29, and then May 8-9, exclusively for both college graduates and local talents. 
With direct consultation and interview, over 270 candidates have participated in the event. 
Macau Theme Park and Resort said the recruitment drive was in preparation for opening of a new integrated resort, Lisboeta Macau, which is located next to the Grand Lisboa Palace. 
Macau Theme Park And Resort offers over 400 job openings, including professional areas across Front Office, Housekeeping, Food & Beverage, Corporate Marketing, Sales and Business Development, Retail Business Development, Finance, Procurement, Information Technology, Projects Development and Facilities Management etc.
Macau Theme Park And Resort, as the first travel destination with collective memories of Macau, its overall design concept is inspired by the "Old Macau". Combine with nostalgic landmark and new entertainment projects, from collective memories to thrilling experience, ensure a special exclusive memories for each guest at all age. As a new destination, Macau Theme Park And Resort hopes to contribute to the society, support employment market of local talents and assist in the development of Macau's economy.