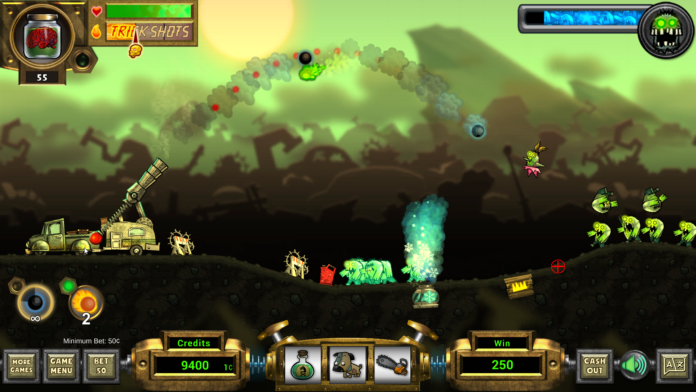 Whether it's zapping zombies or racing friends to the jackpot, the premier provider of 'fun you can bet on' has something for every type of gamer and gambler. 
Synergy Blue recently announced four exciting new game titles, including their first-ever traditional slot and first stand-alone & bank progressive. These new games transform casino floors into purveyors of arcade fun with the perfect blend of interactivity, engagement and chance-based wagering — giving casino operators and their guests plenty of fun to choose from. 
New titles include:  Blizzard Blast. Match and blast arctic characters for a chance to win a blizzard of cash in this cool new game! Play your way through 200 icy arctic levels of frosty fun in the company's first stand-alone & bank progressive game.
Royal Dragon Saga; Big wins await those who fortune favors in Synergy Blue's first-ever spin on a not-so-traditional slot! The perfect addition to any bar top and multi-game package.
Zombie Heat; Trap and zap toxic zombies in this spooktacular tower defense game. With 10 whimsical worlds to choose from, players will never fight the same battle twice. 
Joyride Jackpot; Realistic racing action is sure to get your heart pumping! Players can race solo or compete against friends to collect coins and climb the leaderboard in the most advanced hybrid gambling experience yet. 
Synergy Blue works with Jade Entertainment Solutions to deliver 'fun you can bet on' to the Asia Pacific and the surrounding areas, working with operators to determine which arcade gambling experiences best fit their unique players. The new 2600 cabinet series is one of Synergy Blue's many offerings delivered by Jade. With a library of skill-influenced games, the 2600 provides the excitement today's players expect and brings the arcade experience straight to casinos.