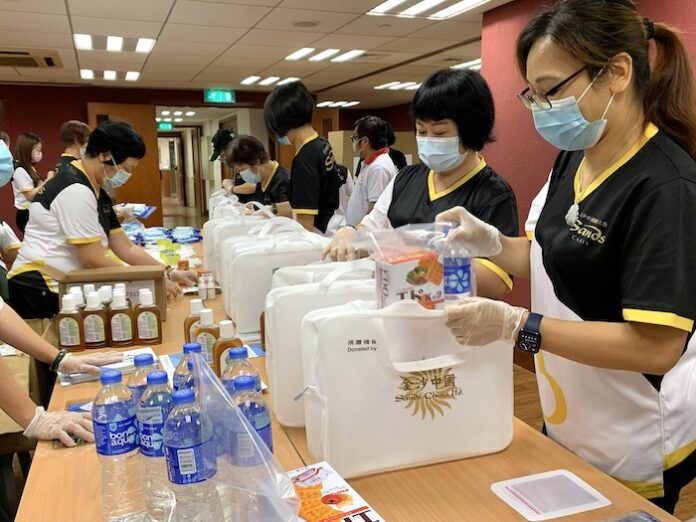 Sands China Ltd. is strengthening its disaster and pandemic prevention programme in collaboration with Macau Red Cross in light of the particularly severe typhoons that have hit Macao in recent years and the ongoing global COVID-19 pandemic.
The company initiative consists of packing and distributing sanitisation and emergency typhoon response kits and offering a free community seminar on typhoon preparedness and epidemic prevention.
"With typhoon season upon us, it is essential that Macao is well prepared, and it is our responsibility as a company and member of this community to help those who may need extra assistance and attention," said Dr. Wilfred Wong, president of Sands China Ltd. "We must also do all we can to continue supporting the community's needs in the fight against the pandemic, and we are grateful to the Macao government for leading the way in these two critical areas. Sands China is therefore pleased to continue working with Macau Red Cross on this community preparedness initiative and to help cultivate a risk-aware culture."
Around 50 Sands Cares Ambassadors gathered June 29 at Macau Red Cross headquarters to help assemble 800 sanitisation and emergency typhoon response kits. Each kit contains a variety of anti-pandemic, disaster preparation, and emergency items inside a multi-functional waterproof bag, including facemasks, instant hand sanitizing foam, disinfectant liquid, adhesive tape, raincoat, flashlight, first aid pack, bottled water, biscuits, and a government emergency response leaflet with handy information for critical situations. The items were sourced locally and donated by Sands China, while Macau Red Cross designed the contents based on its experience in disaster preparedness and relief.
The kits are being distributed to local households through the Association of Returned Overseas Chinese Macau until the end of July, with priority given to vulnerable populations such as live-alone elderly, people with disabilities, and low-income families, benefiting a total of 800 households. It is Sands China's third year supporting Macau Red Cross's emergency kit initiative, benefiting a total of 2,100 households in need to date.