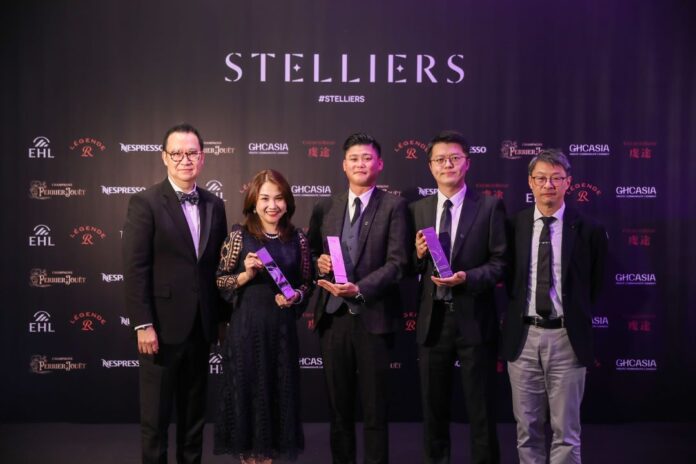 Melco Resorts & Entertainment said three team members have been named as hoteliers of the year at Stelliers Greater China 2021, leading Macau with the top number of accolades for this year's celebrations.
Launched in 2014 and formerly known as the Hotelier Awards, Stelliers is the only accolade in Asia that honors the dedicated professionals of the hotel industry, celebrating the outstanding achievements of individuals' professional excellence across the industry.
The three winners recognized from the Melco team include Mr. Donald Cheng, Director, IT Infrastructure Operations of City of Dreams Macau for Information Technology Hotelier of the Year; Ms. Joyce Wong, Director, Property Training, Learning Academy of Melco Resorts & Entertainment for Human Resources Hotelier of the Year; and Mr. Kenny Wong, Director of Housekeeping of Studio City Macau for Sustainability Hotelier of the Year.
"Melco's culture of excellence supports our colleagues through a system that not only enables them to be the best version of themselves, but also to provide the best-in-class service standards to every guest," said Akiko Takahashi, Executive Vice President and Chief of Staff to Chairman & CEO. "Congratulations to our colleagues on this fantastic achievement highlighting their professionalism and excellence within the industry. We are grateful for the dedication and hard work of all colleagues who, as the Company's most valued asset, continue to be the key drivers of Melco's success."
In addition to honoring excellence, Stelliers aims to shine a light on the industry and inspire the younger generation to pursue careers in hospitality. Stelliers Greater China 2021 winners were selected from applications representing more than 60 hotel brands from Mainland China, Hong Kong, Macau and Taiwan.