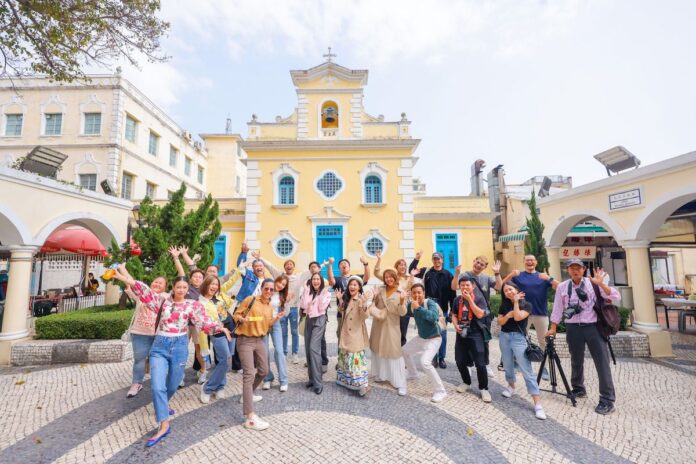 Macau welcomed its first post-pandemic international group of influencers and media from Thailand to Macau. The incentive was made by Macau's tourism office (MGTO), aiming to lure more Thai visitors to the city as it bids to diversify its tourism source markets.
According to official data, Macau registered over 150,000 visitor arrivals from Thailand before the pandemic in 2019, which ranked as the 10th largest contributor of visitors to Macau.
MGTO mentioned that the group of 20 media delegates it invited as part of its new marketing push included five travel and gourmet KOLs (Key Opinion Leaders, also known as influencers) as well as program hosts of four mainstream television stations from Thailand, among others. Invited guests, KOLs and TV from Thailand have garnered about 31 million followers in total, the group notes.
MGTO expects that taking an influencer-based marketing strategy will help Macau to advertise the city, aimed at making Macau trend in Thailand via an extensive marketing impact. This strategy to attract foreign travelers goes in line with its objective of diversifying its tourist sources.
This move will have to be supported by increased travel links, and more and more carrier are resuming their flights with Macau, as Macau-Bangkok flights operated by AirAsia restarted on February 18th, the air-route which brought the above mentioned Thai delegation. Flights between Macau and the Philippines also resumed early this month.
Macau's flagship carrier Air Macau also plans to increase its flight connections and frequency to various destinations in Southeast and East Asia as it gradually ramps-up to pre-pandemic flight capacity.