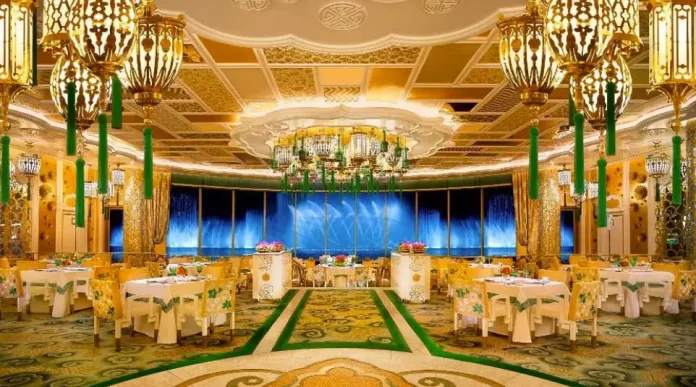 Six signature restaurants at Wynn Palace and Wynn Macau have once again earned Platinum and Diamond awards from the 2022 "Global Elite Restaurant List" by Trip.com Gourmet, a dining hub hosted on China's leading one-stop travel service platform.
Wing Lei Palace at Wynn Palace received the coveted Diamond award, while Platinum accolades have been awarded to Sichuan Moon and SW Steakhouse at Wynn Palace, as well as Mizumi, Wing Lei and Golden Flower at Wynn Macau. These honors are a testament to Wynn's continued pursuit of perfection as a leading dining destination, and its efforts to promote the sustainable development of Macau as a "Creative City of Gastronomy".
The "Global Elite Restaurant List" by Trip.com Gourmet was first launched in 2016 to provide Chinese travelers with easy-to-access food and restaurant recommendations. The 2022 "Global Elite Restaurant List" covers a total of 66 cities across mainland China, including Hong Kong, Macau and Taiwan.
The restaurants are evaluated across five categories: Black Diamond, Diamond, Platinum, Gold and Silver to help travelers select their preferred dining destinations.