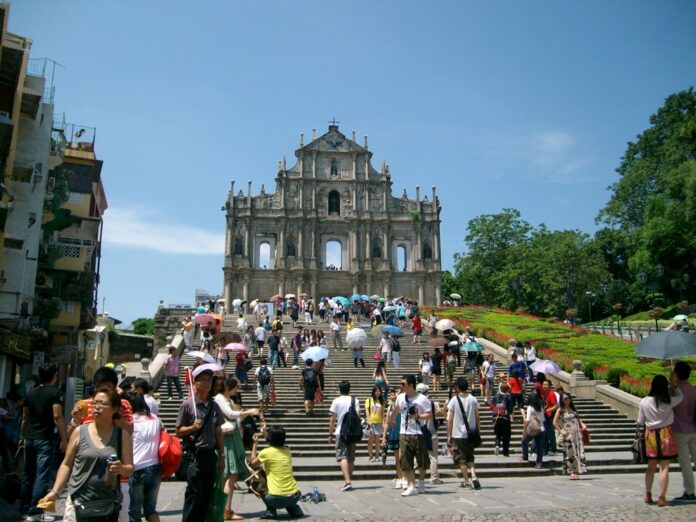 Macau international arrivals hit a new record high on Sunday, which was also the second day of the Labor Day Golden Week, according to local authorities. 
A total 160,000 visitor entries were recorded on the day, far surpassing the previous record high of 34,353 which occurred in mid-April. 
Macau's tourism authorities previously already flagged a 20 percent boost in bookings for the five-day Golden Week holidays compared to 2019. 
Public Security Police Force