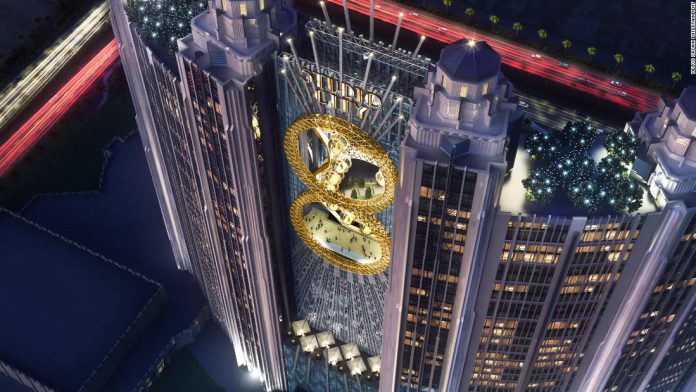 Melco Resorts & Entertainment is co-organizer of 2021 the World University Cyber League (2021 WUCL). Now in its third year, WUCL is the most influential and comprehensive college and university level e-Sports event of its kind.
Under the Central government's plans for the development of the Guangdong-Macao In-Depth Cooperation Zone in Hengqin, 2021 WUCL is hosted by Tencent Sports and co-organized by Melco, Pacilink Sports Culture Limited and Zhuhai Da Heng Qin Group Co., Ltd. For the first time, under a "one game, two places" model, the 2021 WUCL Finals will be held between December 4-5 at Novotown in Hengqin and Studio City in Macau.
Following rounds of selection, representatives from 32 colleges and universities across the country will gather offline at the event to compete in popular games such as League of Legends, Honor of Kings and Game for Peace. The event will be broadcasted nationally on Tencent platforms.
Mr. Clarence Chung, Board Director of Melco Resorts & Entertainment, said, "To contribute to local economic diversification and elevating Macau's position as a multifaceted tourist destination, Melco is delighted to be co-organizing the 2021 WUCL Finals with Tencent Sports at Studio City. We extend our wishes to all contestants and wish the event every success. Melco looks forward to continuing to bring emerging new generation sporting and entertainment experiences to Macau through large-scale e-Sports events."