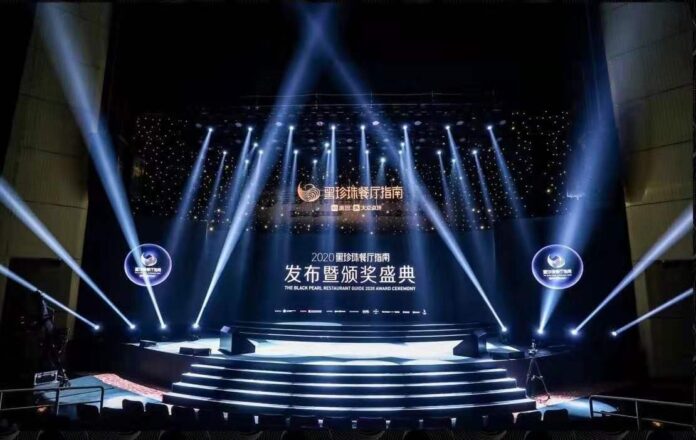 SJM Holdings, Wynn Macau, Melco Resorts, and Sands China all received Macau restaurant accolades from The Black Pearl Restaurant Guide 2022 by Meituan, aimed at recognizing leaders in gastronomy.
The awards event acknowledged a total of 283 restaurants, covering 26 cities worldwide. In Macao 11 restaurants were selected.
On Thursday, Wynn announced that its Wing Lei Palace earned Two Diamonds accolade for a fourth consecutive year, Mizumi at Wynn Palace received Two Diamonds, whilst SW Steakhouse received One Diamond accolade for the first time
Wynn said the awards are a testament to Wynn's consistently high standards of service and its contribution toward the sustainable development of Macau as a 'Creative City of Gastronomy'.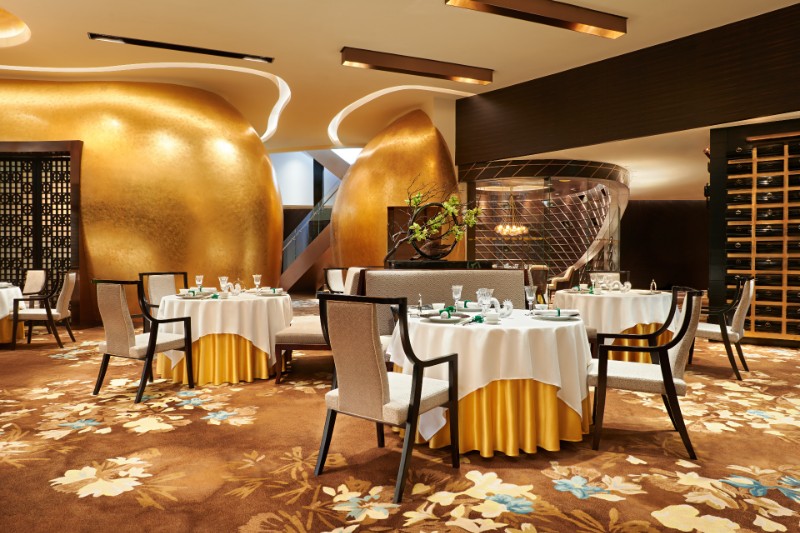 Melco Resorts & Entertainment's signature Chinese restaurants Jade Dragon and Yí were awarded a collective total of four diamond accolades by the restaurant guide, with Jade Dragon (City of Dreams) receiving Three Diamonds and hailed as a 'Once-in-a-lifetime Dining Experience'.
Meanwhile, Sands Resorts Macao also saw two signature restaurants achieving diamond ratings – The Parisian Macao's La Chine receiving Two Diamonds and Four Seasons Hotel Macao's Zi Yat Heen receiving One diamond.
Launched in 2018, the Black Pearl Restaurant Guide is a respected dining reference, evaluating eateries based on three criteria: culinary excellence; experience and emotion; and heritage and innovation.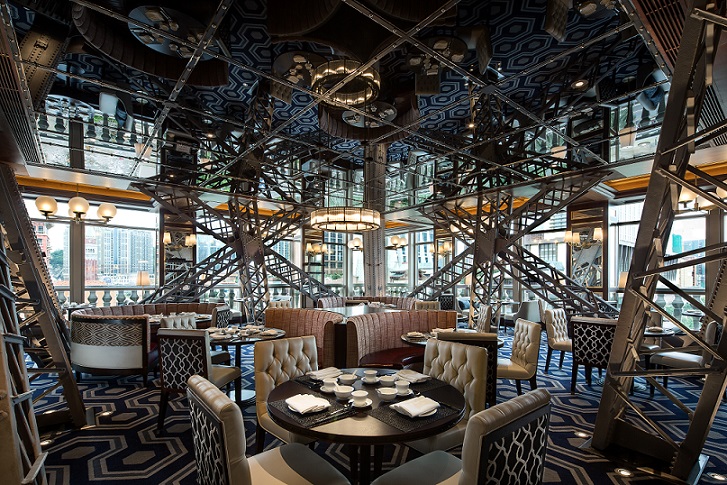 It utilizes a world-leading appraisal and selection system, with a high-level judging committee made up of renowned experts in the culinary field, including recognised gourmands, food researchers, master chefs and food culture communicators. This year the panel has openly recruited members and upgraded the judging mechanism to further ensure its credibility and impartiality.
SJM Holdings said it received the most Diamonds in Macau, with three signature restaurants at Grand Lisboa having received a grand total of 6 Diamonds. Robuchon au Dôme was awarded the highest honor of 3 Diamonds, The 8 was elevated to 2 Diamonds. The Kitchen also earned 1 Diamond once again.
Daisy Ho, Chairman of the Board of Directors of SJM, said, "We are honoured to receive these prestigious awards from the region's definitive restaurant guide. These accolades have demonstrated SJM's commitment to excellence and recognised our contributions to the development of Macau's gastronomic culture. We will continue with our efforts in deepening collaboration between tourism and gastronomy, showing to the world Macau's unique charm as a 'Creative City of Gastronomy'."
In addition to awards at the Black Pearl Restaurant Guide 2022, Wynn also saw four signature restaurants earn a top 20 in Macau recognition at the SCMP Top Tables guide, including Sichuan Moon at Wynn Palace as well as Golden Flower, Mizumi and Wing Lei at Wynn Macau
Golden Flower has maintained its ranking on the Top 20 list for an impressive 10 consecutive years, it said.