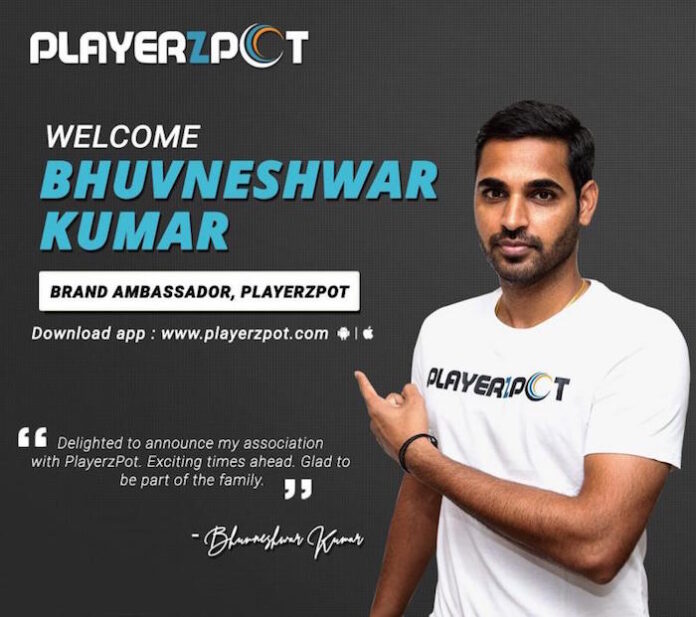 It's yet to break into the big league when it comes to India's fast-growing online fantasy sports market, but gaming startup PlayerzPot has caught the attention of investors, raising $3 million to accelerate its expansion plans. 
The Mumbai-based company this month completed a Series A round of funding and has said it plans to speed up technological innovation, enhance brand building and expand the team.
PlayerzPot was founded in 2015 by Yogesh Diophode and Mitesh Gangar. The former was fresh out of college when he set up the company, while Gangar had just three years in the workplace at Techathalon Software Solutions.
"The online gaming industry in India is growing tremendously and is expected to multiply at an unprecedented rate," Diophode said on announcing the funding. "There is huge untapped market potential, and the funds will help the brand scale higher while also paving the way for the latest innovations."
Gangar added: "Our vision is to become the best destination in India for games of skill and we are confident about the bright future of this segment."
The Covid-19 pandemic was a major setback for the industry this year, as global sporting events were cancelled. However, it's now picking up again and figures show there's a lot to play for in India.  
According to a report from the Indian Online Fantasy Sports Association, compiled along with KPMG, the number of fantasy sports platforms in the country has ballooned from 10 in 2016 to 140 by 2019.
The active user base has risen from two million to about 90 million. The top four platforms, with Dream11 at the top of the leaderboard, account for about 95 percent of the market. Still, with that level of growth there's enormous potential and space for new entrants.
PlayerzPot offers fantasy cricket, the favourite in India, along with options for kabbadi, baseball, hockey, basketball and football, as well as Snakes & Ladders Ludo. 
TechStory, a news site dedicated to India's tech industry, reported earlier this month that PlayerzPot has seen its user base grow by two times and revenue generation increase three-fold during the most recent Indian Premier League competition. The highest growth for the company has come from India's second and third-tier cities. 
To boost its brand awareness, PlayerzPot has appointed cricketers Bhuvneshwar Kumar and Smriti Mandhana as brand ambassadors. The two have agreed to promote PlayerzPot campaigns and increase engagement. 
Bhuvneshwar said that he is excited to work with PlayerzPot. "People nowadays have a good knowledge of cricket, point tables, winning matches and players performance and turning this knowledge in a big amount and winning lots of prizes and that's great."
Smriti Mandhana is one of India's leading women cricketers, potentially giving the company a leg up. Fantasy sports in India is predominantly male-dominated and Gangar notes that the more women participate the better it will be for sports in India.