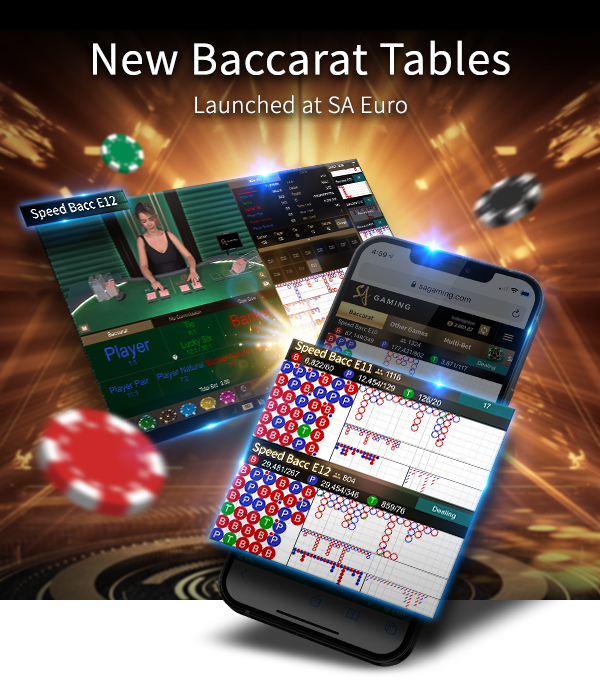 SA Euro has announced it has added up to 12 new Baccarat tables to its lobby, providing top-notch entertainment for SA Gaming's clients.
As one of the leading suppliers in the region, SA Gaming has been bringing premium entertainment to its lobby.
After adding new tables, SA Euro now serves 12 Baccarat tables, with eight tables (E01-E08) as traditional Baccarat tables, and four tables (E09-E12) as Speed Baccarat tables.