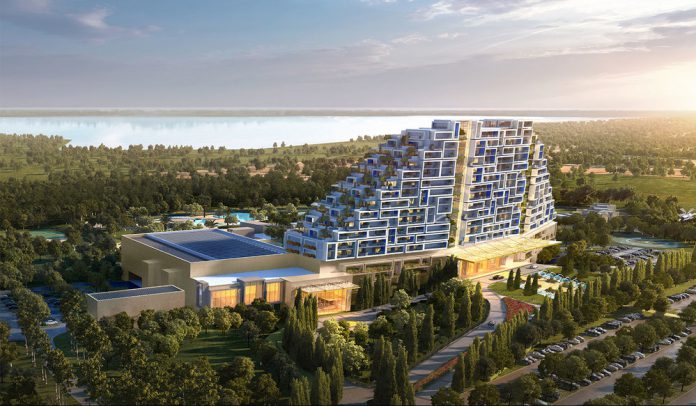 Melco Cyprus is expecting to raise its workforce from 700 people to around 2,500 in the "coming months", ahead of its expected 2022 opening.
Last Friday, Melco held an Open Career Day at the Limassol Chamber of Commerce and Industry, allowing aspiring candidates to meet with Melco Cyprus's Talent Acquisition Team for an opportunity to join City of Dreams Mediterranean, the largest integrated resort in Europe and Cyprus Casinos.
In a press release, Melco said that vacancies currently are available at its temporary casinos in Limassol, and satellite casinos in Nicosia, Ayia Napa and Paphos for Technicians, Duty Lead Technicians, Property Services, Cashiers, Hosts, Loyalty Services, Dealers, Gaming Machines Attendants, Drivers, and Security Officers.
Mr. Emilio's Rotsides, Vice President, Human Resources of Melco Cyprus on Wednesday said: "Melco's global philosophy on recruitment is 'we hire on attitude, image and potential and we train on skills.' In the Company's commitment to become one of the biggest employers in Cyprus, emphasis is placed on providing quality jobs and specialized training programs to encourage colleague development. Melco offers competitive remuneration and benefits packages and opportunities for internal advancement, as well as career pathways in the global entertainment industry."