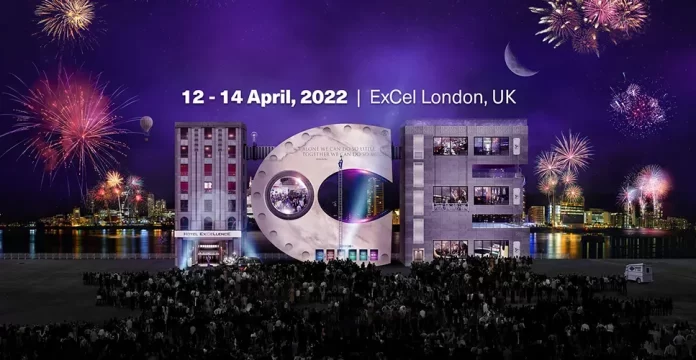 After a 26-month hiatus, Monday marked the return of ICE London, one of the largest B2bB gaming industry exhibitions in the world.
This year's event uses the tagline "Together never felt so good" – acknowledging the lengthy gap in which the show, and its attendees have experienced over the last two years.
"Reflecting on where the industry is two years down the line, it is clear how much impact Covid has had on the land-based sector – in many countries the first to be forced to close and the last to be permitted to open. The return of in-person events could not have occurred soon enough," said Stuart Hunter, managing director of gaming at Clarion Events.
In a media briefing, Hunter highlighted the importance of returning to an in-person show.
"There's something really positive about being able to sit down with colleagues, to share a drink or a meal and to talk face-to-face about opportunities, solutions, collaborations and what the industry does in order to rehabilitate and recover…. This is a people industry and people-based sectors thrive on the oxygen of social interaction."
Over the next four days, the event will be packed with conferences, meet-ups, and networking events organized by Clarion Events, such as ICE VOX, as well as those hosted by a great deal of participating trade organizations and strategic bodies.
This year the ICE VOX agenda has been amended in order to deliver highly targeted Masterclasses covering a range of business-critical topics, which will be discussed and explored in full.
Topics being covered include: The Customer Journey (land-based and online); Responsible Gambling; Customer Acquisition; Global Market Roundtables; Vertical Integration; How To Build A Blockbuster Slot; Crime, Fraud and Esports and the LatAM Masterclass.
There is also a Consumer Protection Zone, featuring 14 organizations comprising leading charities Gordon Moody, GamCare, YGAM, Responsible Gambling Council and Gamstop together with suppliers including Future Anthem, Gamblewise, Mindway AI, Casino Guru, TruNarrative, BeBettor, W2 and Crucial Compliance.
There's also an esports tournament – a £25,000 prize pool Rocket League tournament, which will be held within the Hyper X Esports Truck – aka Big Betty.
Finally, the ICE Landmark Awards will recognize the various milestone achievements and successes of organizations and individuals in international gaming scene.
Stuart Hunter, Managing Director of Clarion Gaming explained: "The Landmark Awards, which are being presented at 4pm on Wednesday 13th April, on the Clarion Gaming stand N2: 245 recognize milestone events whether they be business, industry or community-related.
Clarion said that over 3,000 meetings have already been requested between visitors and exhibitors through its new My ICE Gateway app.
The exhibition this year will see 410 exhibiting companies on the floor, representing 59 jurisdictions around the globe.