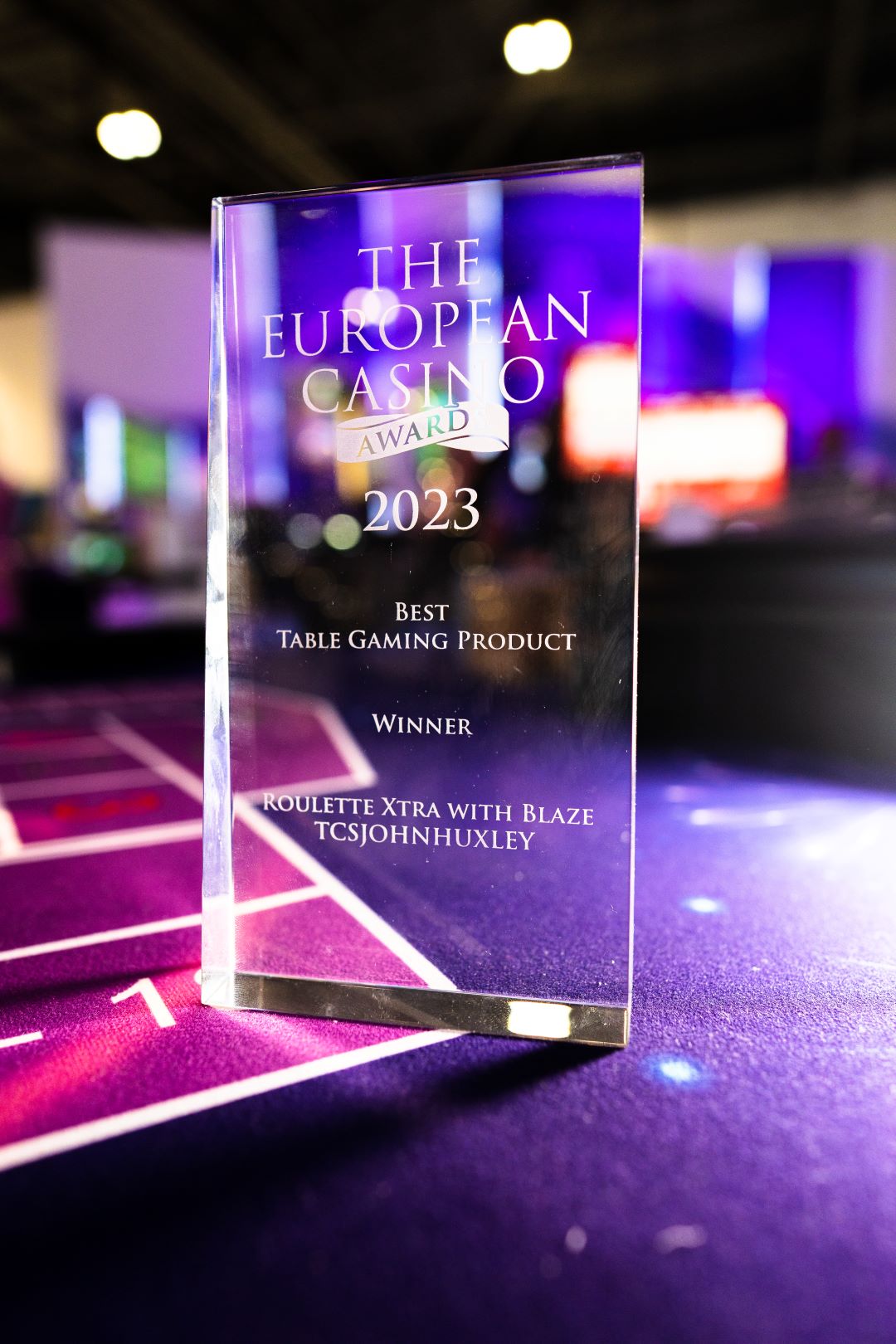 TCSJOHNHUXLEY, the leading manufacturer and supplier of world-renowned live gaming products and services, is delighted to announce that Roulette Xtra with Blaze has been awarded Best Table Game at the European Casino Awards 2023.
The Awards took place on the 7th of February 2023, at the Grand Connaught Rooms, Covent Garden in London and celebrated excellence and innovation across the casino industry.
Tristan Sjöberg, Executive Chairman stated, "We are honoured to receive this highly regarded award. Already installed in multiple casinos around the world, Roulette Xtra brings another level of excitement to the traditional game with its thrilling random multiplier bets, that can offer up to 500 to 1 payouts, providing the chance to win big without having to wager additional bets."
Quick and easy to understand, Roulette Xtra follows the same rules as traditional Roulette but selects 4 random numbers with a maximum payout of 500 to 1 available. Players will place their bets as normal and once the ball is spun and "No More Bets" is called, the game randomly selects four Roulette Xtra numbers along with random multiplier amounts ranging between 50 to 1 and 500 to 1 which are lit up to much fanfare on the Blaze table layout and winning number display.
The winning Roulette Xtra number and combinations are determined by the result of where the ball lands on the Roulette wheel. Roulette Xtra does not interfere with the traditional game or slow it down, and the game allows operators to vary payouts with options for Single, Double and Triple Zero wheels.
Roulette Xtra with Blaze is an exciting and thrilling addition to Roulette that will drive players to tables by providing xtra fun, xtra excitement, xtra pay outs!