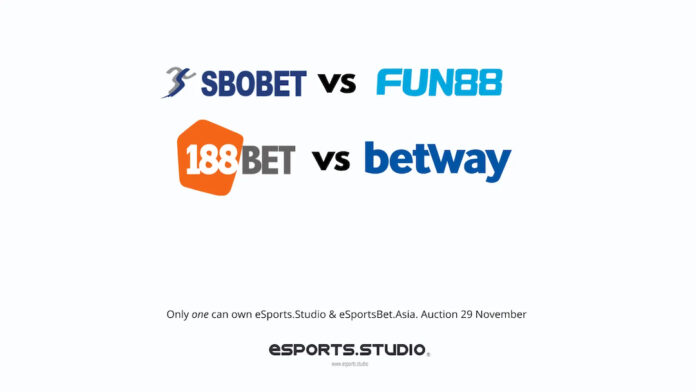 eSports.Studio domain goes under the hammer on "Cyber Monday", 29 Nov 2021 as the Agency Asia Media group liquidates several key assets across Asia.
Publishing group Agency Asia Media has ceased trading due to the challenges presented by the global pandemic.
The group has opted to liquidate a bundle of its holdings, including several unique domains: esports.studio, esportsbet.asia and its masthead, agency.asia, among them.
Agency Asia Magazine was a regarded branding and advertising news site in Asia. AAs publisher commented that it has fallen foul of Covid and will auction some assets in November to consolidate and "return to fight another day."
The eSports.Studio domain was originally earmarked to become an eSports and gaming-oriented Exchange Traded Fund (ETF) focusing on Asian markets in 2021; however, that didn't materialise.
That domain website is expected to be keenly sought after as a strong identifier in a market where large corporate brand sponsors are looking to be associated with eSports.
The AA publisher said he envisages any number of global brands will be hungry to take ownership of the domain: "It's either the coke.esports.studio or pepsi.esports.studio; audi.esports.studio or mercedes.esports.studio – it leads to one brand owning the www.esports.studio, a blank canvas for a big brand to create a strong identity".
Agency Asia Magazine will also be auctioned, complete with existing editorial content and social media.
The various assets including Agency Asia Magazine – www.agency.asia – and www.esports.studio will be auctioned online on "Cyber Monday", 29 Nov 2021.
Registrations to view the auction details can be made at www.esports.studio website.