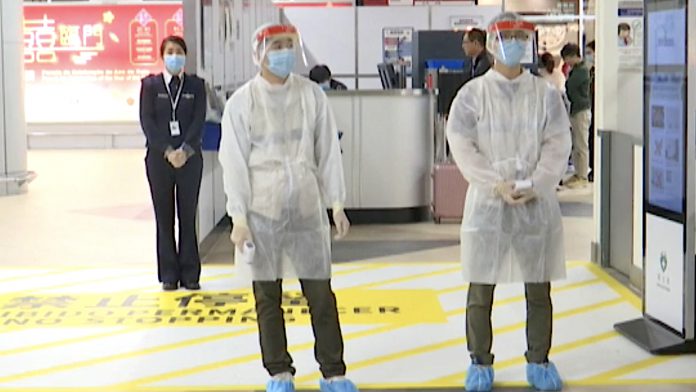 The health code required by Macau authorities for Mainland Chinese visitors to enter the city has been revised, effective on Monday.
According to local media reports, the revised version now includes information on vaccination status, and whether individuals had previously contracted COVID-19.
Information on both Macau residents and Mainland Chinese residents' vaccination dates has also been added to the health code.
The health code is required for passage from Mainland China to Macau.
Visitors arrivals had increased as of last Sunday after the requirement for a negative nucleic acid test for arrivals from Guangdong was dropped.