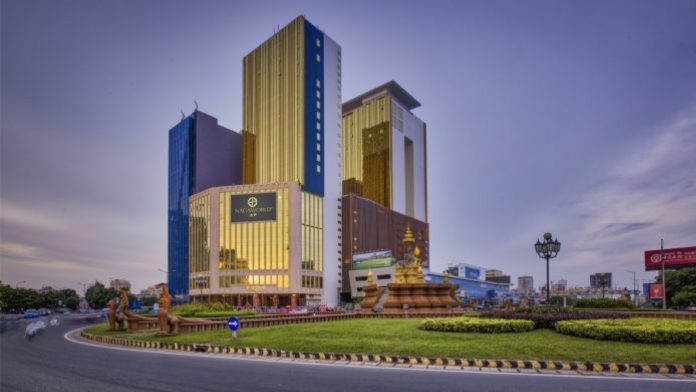 NagaCorp has turned in its financial report for the full year 2020, noting that Cambodia has fared much better than many other countries throughout the pandemic era.
Headlining the report is that NagaCorp managed a net profit of US$102.3 million in a year that most other firms fell to losses at the hands of Covid. This was despite a three-month closure that lasted until July 8, 2020.
Gross Gaming Revenue came in at US$869.6 million; namely, mass market tables GGR of US$174.3 million, mass market EGM GGR of US$82.4 million, and VIP market GGR of US$613.0 million.
Hotel and entertainment revenues for the year came to about US$14.8 million.
NagaCorp sees even better prospects ahead, stating that "the company believes that the rollout of vaccination, and eventually the anticipated gradual border reopening throughout Asia may most likely further improve the economy and tourism sector of Cambodia, which is expected to contribute positively to the group's business."
NagaCorp also used its financial statement to tout Cambodia's overall performance in the Covid era. "The number of Covid-19 cases in Cambodia is relatively well contained and those efforts have won positive response." They noted that Cambodia was ranked by The Lancet as the No. 4 country in the world in terms of its "outstanding effort" to combat the spread of the Covid epidemic.
Finally, the firm offered an update on its project in the Russian Far East, which has been under development since 2016.
The report stated, "An office has been established in the city center of Vladivostok, Russia, and certain key personnel have been appointed to monitor various aspects of the progress of the project which remains broadly on schedule… [the] hotel tower topping off was completed and construction of [the] casino podium was progressing up to level two. Water and sewage system connected to the development site was largely completed. The company anticipates that this development project in Vladivostok remains broadly on track to commence operation by 2022."