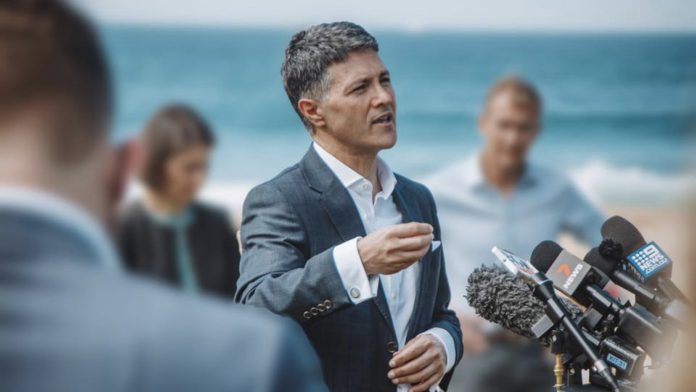 Victor Dominello, 53, is the New South Wales Minister for Customer Service. His portfolio includes oversight of gambling in the state, and he is shaking up the pokies industry with bold initiatives.
Specifically, Dominello has called for patrons of poker machines to be required to register for government-issued gambling cards and to be prevented from using cash. These gambling cards would link to the state's exclusion register to block thousands of self-excluded gamblers from using pokies in the state. He is also considering a proposal to mandate use of facial recognition technology at the venues where pokies are located.
Educated as a lawyer, Dominello has spent almost a decade in various cabinet posts of the Liberal Party-led state government, including stints as Minister for Finance, Services and Property and Minister for Innovation and Better Regulation.
Indeed, the need for innovation and better regulation summarizes much of the message that Dominello transmits to his constituents. He has become something like an evangelist for digitalization, explaining, "When it comes to technology, some prefer to push the brake on progress. Others prefer to press the accelerator on oversight. I am in communion with the latter."
He also recently explained, "Digital transformation is not a technology shift; it's a mind shift. We need to transform our hearts and minds (i.e. take a closer look at culture, in order to rapidly accelerate)… We are on an unprecedented digital transformation journey in New South Wales and in many ways we are just warming up. By shifting culture, the possibilities for digital transformation are endless. Our ambition is for New South Wales to be the undisputed digital leader of the southern hemisphere within the next three years."
It is this same attitude toward technology that Dominello is bringing to his portfolio of oversight of the state's gambling industry. Speaking of his recent initiative to create state gambling cards, he explained, "We have an opportunity with technology to solve wicked problems around gambling addiction. For example, a player card would enable self declared problem gamblers to work with their loved ones and counsellors to place healthy limits on the amounts they gamble."
He added, "There are thousands of clubs and pubs that are at various stages of digital maturity. By helping them accelerate to digital – we create MORE JOBS in the tech sector as well as helping those in need. A win-win. When it comes to digital – the great state of New South Wales must continue to lead."