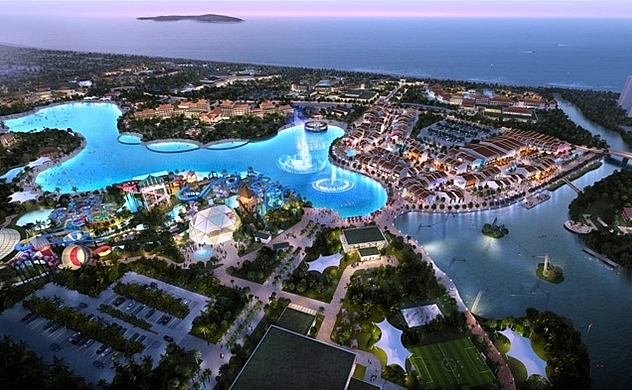 Good morning.
We start the day with news that Suncity Group is cutting costs at its flagship Hoiana resort in Vietnam to ride out the pandemic storm. This, however, does not mean that the firm's appetite for expansion has been sated. We then have a pair of stories from Macau. In the first, we examine the liability of Macau casino operators for junket's cash-deposit taking, following an article by expert António Lobo Vilela. Next, we review the 2020 annual results of Success Universe, specifically its flagship Macau property Ponte 16. Finally, we have a guest feature from Shaun McCamley, founder and managing partner of Euro Pacific Asia Consulting, who takes us through the world of social casinos.
First, the news
---
What you need to know
---

Suncity Group Holdings says it's putting cost-cutting initiatives in place to enable its flagship Hoiana resort in Vietnam to ride out the pandemic storm and continues to explore international opportunities. Suncity reported that it returned to profit for 2020, despite a 67.4 percent drop in revenue, due to an increase in the fair value of derivative instruments and convertible bonds. The company had a profit attributable to shareholders of RMB786.4 million ($119.7 million) compared with a loss of RMB1.48 billion a year earlier.
The final court ruling on Wynn Macau's liability in the Dore Entertainment case could change the landscape of VIP gaming in Macau, according to gaming expert António Lobo Vilela. Vilela's latest entry in the Gaming Law Review examines the liability of Macau casino operators for activities rendered inside casinos by gaming promoters (junkets), more specifically, the practice of cash-deposit taking.
Hong Kong-listed Success Universe recorded hefty losses for the year 2020, mainly due to the Covid pandemic, including an adjusted EBITDA loss of HK$243 million (US$31.6 million) at Ponte 16, the group's flagship investment project. In regard to Ponte 16, the firm explained that although casino operations were able to resume on a limited basis on February 20, 2020, "certain Covid-19 precautionary measures such as limiting the number of gaming tables allowed to operate and the number of seats available per table, slot machine spacing, temperature checks, compulsory wearing of mask and health declaration have remained in effect."
Insights
---
INDUSTRY VOICE
With continued and future disruptions on land-based casino revenues, industry executives are asking whether online casino platforms, which have seen rapid growth rates, can play a role in assisting stalled revenue lines and help them move beyond these difficult times.
Industry Updates
Corporate Spotlight
---
FBM has been developing its slots offer over the last three years, with operations established in Europe and North America. The company is now accelerating its slots expansion campaign in Asia with Ways and Easy$Link – the two lines of spin reel titles composing FBM's value proposition for this specific game type.
Supplier Special
---
As a content and technology driven company, Aristocrat never ceases to innovate and create new concepts that support our customer's business and cater to different player appetites. Our talented teams have continued to focus on the development pipeline during various lockdowns in Asia.
XSGames is an international gaming company dedicated to offering stunning new game mechanics every year to provide players unforgettable intense gaming experiences. Some of the strongest titles in XSGames include Yummy Chef, Fabulous Lights and the first ever link series – Bao Bao King.
AGB Initiatives
---
MEMBERSHIP | MAGAZINE | ASEAN | CAREERS