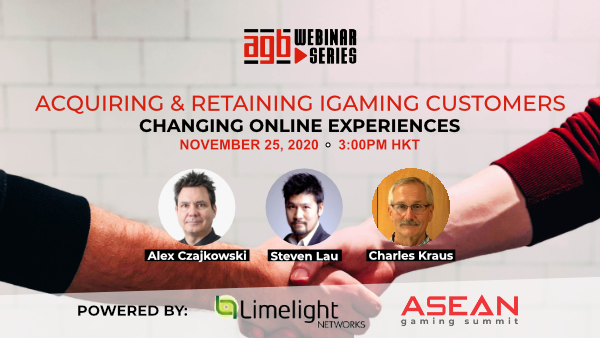 In this AGB Webinar Series, we covered the newest strategies for iGaming player acquisition and retention.
During this webinar, we heard from:
Steven Lau, Brand UX & Marketing Consultant, Director of DigitCube, pointing out some of the most common failings from brands that he has seen from a customer journey standpoint.
Alex Czajkowski, Marketing Director of Stealth Mode, who discussed the rise of 1-on-1 marketing, which may herald the death of traditional EDM and social media marketing.
Charles Kraus, Senior Product Marketing Manager at Limelight Networks, who shared the latest research into the key factors that would cause players to leave from a product experience perspective.
---
Please, fill the form below to receive the video link.
If no form available, please reload the page. Thank you
---
---
Please, check your Spam folder – to check that no legitimate messages have ended up there.
---