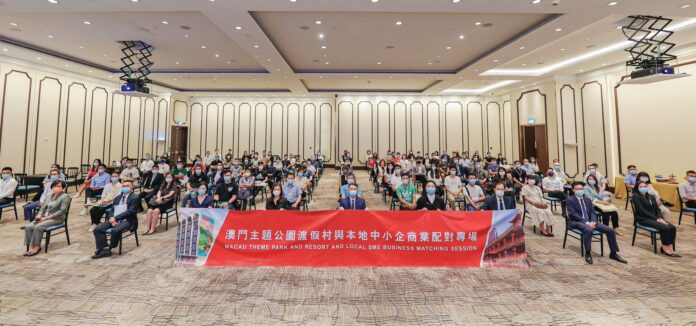 Macau Theme Park and Resort (MTPR) the company behind the Lisboeta Macau has announced it will be opening a number of facilities on July 17.
Attractions to be opened include GoAirborne Indoor SkyDiving, the first indoor skydiving experience in Macau,  ZIPCITY with a 388-meter long zip line and the Lisboeta night markets which is located next to the Grand Lisboa Palace. 
"These facilities together make a unique check-in point for local residents and tourists to enjoy leisure, entertainment and food at one point," said MTPR in a press release.
MTPR is the first tourist destination featuring the "collective memories" of Macau, its overall design concept is inspired by the "Old Macau", which combines nostalgic landmark and new entertainment projects.
In related news, MTPR said it launched an SME business matching session on Monday in support the local purchase and development of SMEs. 
Over 100 SME representatives were present at the event, allowing them to learn about MTPR's procurement procedures and allow them to register for their vendor list. 
Ms. Connie Kong, Director of Macau Theme Park And Resort expressed at the business session,  "As being part of the Macau community, MTPR has actively support the policy of Macau SAR Government towards local SME's development, through strengthening relationship and work hand in hand with local SME to assist in their growth and enhance the local economy."