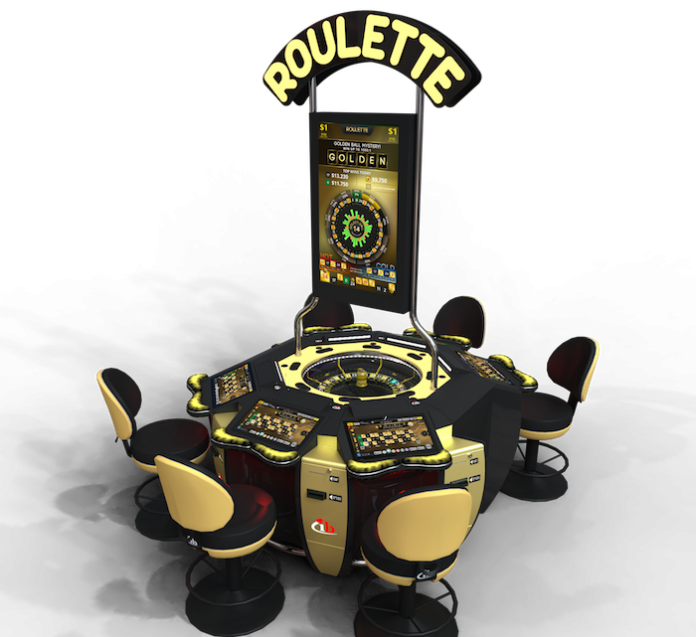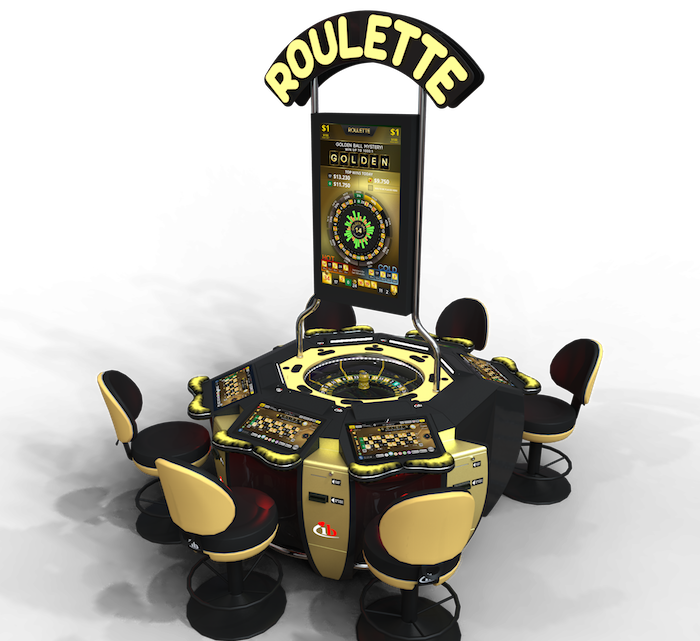 Interblock's latest innovation on the classic Roulette game, combining both mechanical challenges and software ingenuity, is the Golden Ball. 
It was first launched at G2E Las Vegas 2019 and ICE London 2020 on the MiniStar Roulette platform, taking on Interblock's unique Roulette ball changer magazine and a golden ball creating Golden Ball Mystery and Lucky Number Golden Ball side bets.
Golden Ball Mystery side bet wins up to 500:1 if the roulette ball lands on one of the six randomly selected roulette numbers represented by the letters G, O, L, D, E and N.
Lucky Number Golden Ball side bet allows the player to place a bet on a lucky number. The appearance of a golden ball guarantees a side bet win 3:1 unless the golden ball lands on a chosen number, which pays 350:1. 
Whenever a golden ball comes out, the betting field user interface changes to a golden glow, coupled with an attractive audio-visual display around the Roulette rim and on a 42" Player Information Display (PID).
The side bets are designed to increase the hold of the traditional Roulette single zero and double zero games, increase occupancy and appeal to new types of players.
"The Golden Ball side bets brings an elevated level of excitement and anticipation to an otherwise traditional Roulette game. We look forward to bringing this feature to your region in the coming months," said Michael Hu, President of Asia for Interblock.
 Interblock is a worldwide leading developer and supplier of luxury electronic table gaming products. Its multi-player gaming devices set industry standards and provide the ultimate in luxury interactive entertainment experiences.